Nick Casillas
Instruments:

Clarinet, Saxophone
Master of Music, University of California, Los Angeles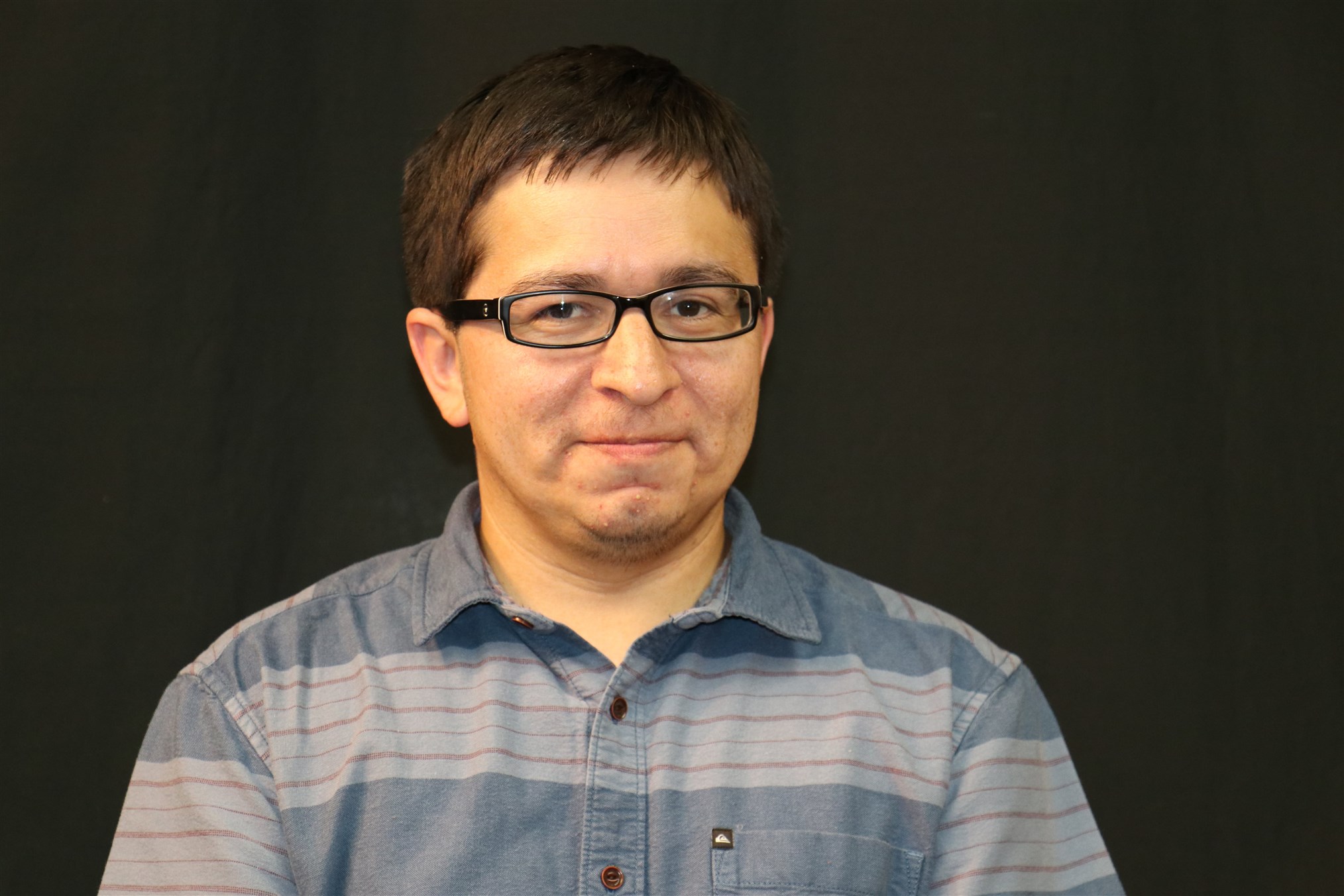 Nick Casillas currently teaches saxophone and clarinet at CCSM, saxophone at Cathedral City High School, woodwinds at Paul Revere Middle School, and private woodwind instruction out of his house in Rancho Cucamonga.
He performs with his own jazz group, the Cucamonga Collective, around the local area. He performs monthly at Canters Kibitz room with the Adam Steinberg Jazz Collective. He also is Musical Director of the Allan Wasserman Jazz Ensemble, which performs monthly at Pinocchio's Pizza in Pasadena. Nick plays clarinet and soprano sax with the group Swing Riots, which has performed at the Coffee Gallery and Equinox Festival in Northridge. He recently formed a saxophone quartet which plans to make its debut in the near future.
Nick has also premiered new music and arrangements by Matt Brown, Ben Phelps, Dante De Silva, Nick Depinna, Isaac Shankler, Paul Reale, Aaron Rothe, Adam Roberts, Allen Menton, Ben Stapp, Evren Edler, Josh Salsbury, and Joseph Trapanese.
In recent years, Nick has performed in musicals, Bar Mitzhvas, weddings, coffee shops, jazz clubs and a theatre production about the life of saxophonist Sonny Rollins.
---
Karin K. Fabiero
Instruments:

Flute, Piccolo
Master of Music, Flute Performance, University of North Texas
Bachelor of Music, Flute Performance, University of Southern California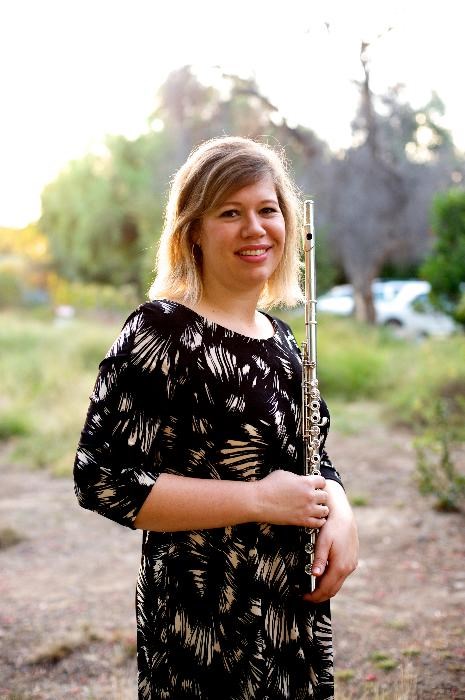 Karin Kantenwein Fabiero is an orchestral performer, teacher and chamber musician. She has performed with the Orquestra Sinfonica UANL in Monterrey, Mexico, and with the American Wind Symphony Orchestra on their "Spirit of Louisiana" tour. She has also performed in the pit orchestra with the College Light Opera Company in Falmouth, Massachusetts.
Ms. Fabiero earned a Bachelor of Music in flute performance from the University of Southern California, studying with Gary Woodward and James Walker, and she earned a Master of Music in flute performance from the University of North Texas, studying with Terri Sundberg. During her college studies, she had the opportunity to work with well-respected conductors and composers such as Robert Reynolds, Sergei Comissiona, Eugene Corporon, Anshel Brusilow, John Williams and Morten Lauridsen. While at UNT, Ms. Fabiero performed with the esteemed North Texas Wind Symphony. She can be heard with this ensemble on Klavier Recording Project and GIA WindWorks: Poetics, Passions, Altered States and Transformations. Recently, she has performed as a soloist with the Orange County Symphony, and has substituted for both the Pacific Symphony and the Southeast Symphony. Ms. Fabiero is a member of the Music Teachers' Association of California and the honorary music society Pi Kappa Lambda. She teaches at Claremont Community School of Music and is the flute professor at Mt. San Antonio College.
---
Brian Glenn
Instruments:

Piano, Clarinet, Saxophone
Bachelor of Arts, Music, California Polytechnic University, Pomona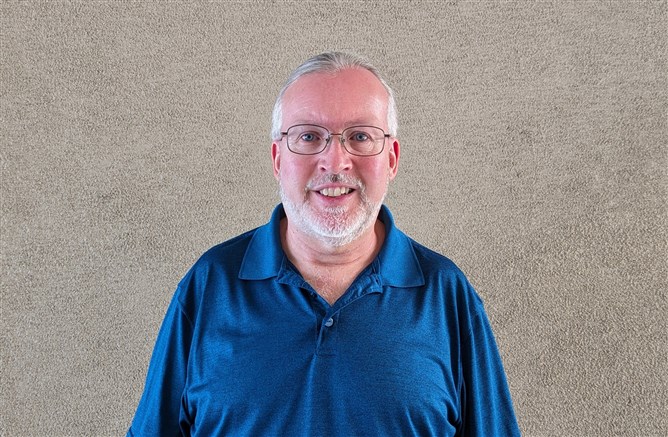 Brian Glenn began teaching piano, clarinet and saxophone in the Upland/Claremont area over 30 years ago. He holds a Bachelor of Arts in Music from Cal Poly Pomona, where he studied clarinet with Linda Silva.
He is currently a member of the Pomona Valley Branch of the Music Teachers Association of California (MTAC), where he has served in numerous positions within the organization and is currently a member of the branch Board. Within MTAC, Brian participates in the Certificate of Merit study program, which allows students the option to enroll in yearly statewide evaluations containing Repertoire, Technique, Sight-Reading, Theory and Ear Training components. He is also an active participant in Pomona Valley Branch recitals and music competitions.
Brian is also a member of other local music organizations and is on the board of a local annual music competition. He enjoys teaching students of all ages and likes to incorporate elements of theory, technique sight-reading and ear training into his lessons: all of which he believes helps students to build a strong musical foundation while they work to improve their skills and develop an appreciation for music.
---
Michelle Matsumune
Instruments:

Flute, Piccolo
Master of Fine Arts, California Institute of the Arts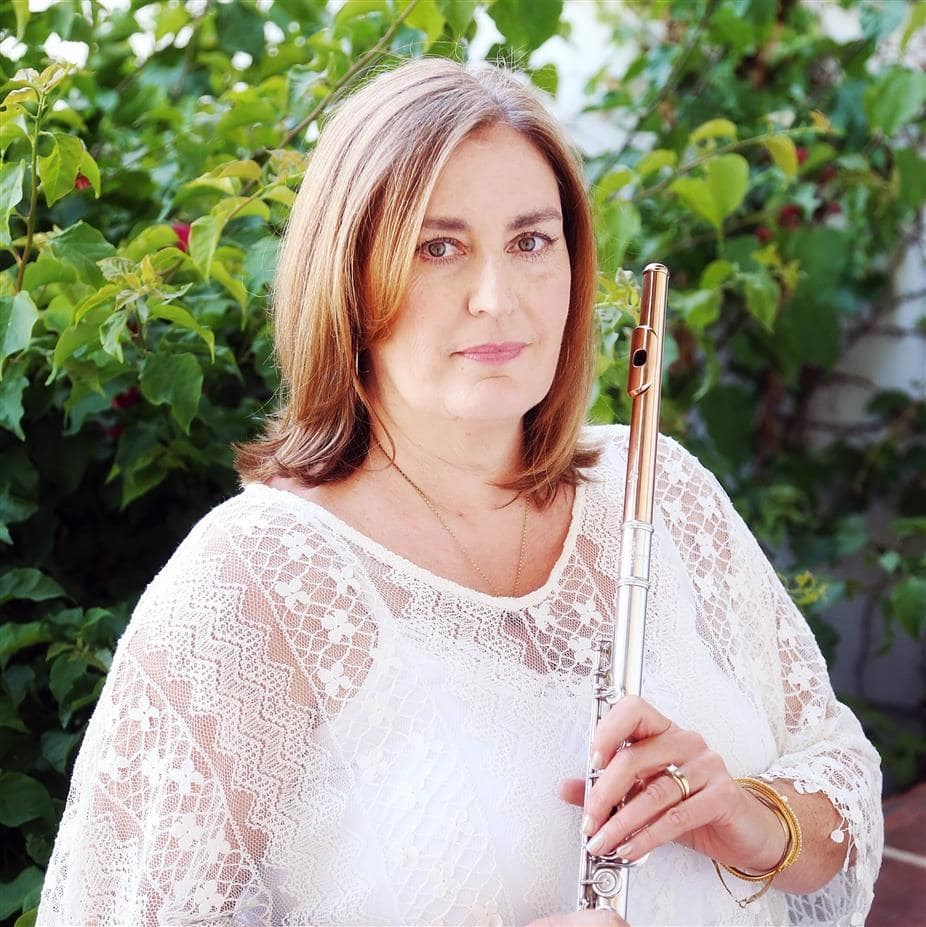 Hailed as "possessing rich, mellow flute playing, lovely lyrical style, and excellent breath control" by ClassicsToday.com, flutist Michelle Matsumune is a fourth-generation Californian and an avid solo and chamber music performer. In addition to concertizing regularly as a soloist, she has released 4 chamber music CDs: Postcards, with the woodwind trio Ceora Winds; two CDs with the Resonance Flute Consort (Flute Tootin' Yule and Lights, Camera, Flutes!); and Duo Arioso's flute and harp CD of Medieval music entitled Cantico.
Michelle performs as a singer and flautist for both the choral group Wagner Ensemble and the Independent Opera Company. As a soloist, Michelle has performed flute recitals in Europe, Mexico, and throughout the United States, and at music festivals in Mexico City and Geneva, Switzerland. With a strong interest in World Music, she toured as the featured soloist with the Southern California Balinese Gamelan Group as well as with Persian pop singer Moein, and performs as principal flute with VASCAM (Vietnamese American Society for Creative Arts and Music). Michelle has worked closely with many contemporary composers including James Tenney, Eugene Kurtz, Adrienne Albert, Peter Wing Healey, P.Q. Phan and Nancy Bloomer-Deussen. She is married to composer Mat Matsumune, and has premiered all of his flute works. Michelle studied flute with Peter Lloyd at Indiana University and received her MFA at California Institute of the Arts. She is on the faculty at Claremont Community School of Music, is the woodwind coach for the Los Angeles Youth Orchestra and teaches privately.
---
Donna Marie Minano
Instruments:

Voice, Recorder, Oboe
Bachelor of Music, California State University, Long Beach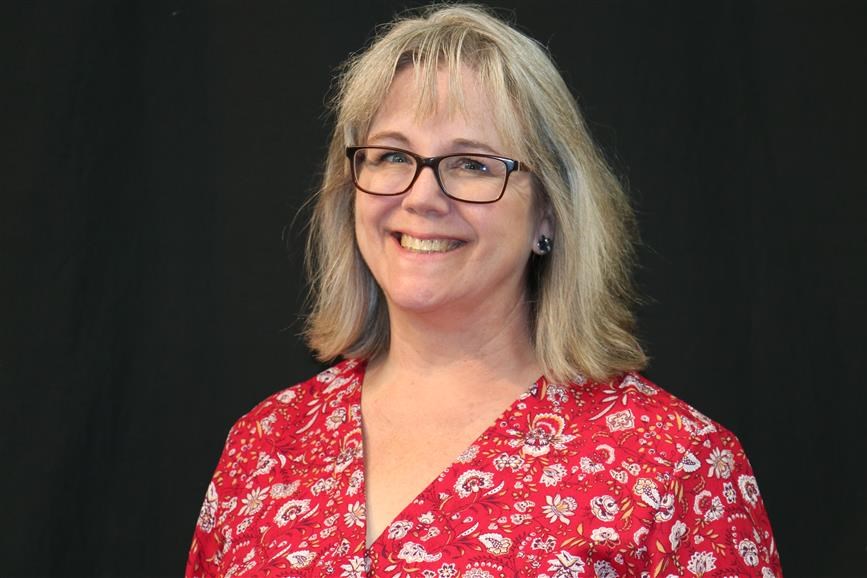 Donna Marie Minano, musician and music educator, is a veteran of all aspects of the musical stage in Southern California, from pit musician to singer to conductor. She received her bachelor's degree in oboe performance from California State University, Long Beach.
She has conducted the chorister program at Claremont United Methodist Church. From 1995 to 2003, she was Director of Music Ministries and the choir director for Our Lady of the Assumption Church. During her tenure, her choirs traveled to Rome to perform at the Vatican. As a vocalist, Ms. Minano has performed onstage locally at the Candlelight Pavilion, the Grove Theatre in Upland, Victoria Gardens Cultural Center in Rancho Cucamonga, and also with the chamber trio Seamless Achord and the IVRT Dickens Carolers.
Ms. Minano taught general music in the Claremont Unified School District for years before taking her current position as a music teacher at Foothill Country Day School. Besides teaching general music, she teaches voice, musical theatre, oboe and recorder at the Claremont Community School of Music.
She is the general manager and co-founder with her husband Frank of the Inland Valley Repertory Theatre company (IVRT), which performs on Tuesdays and Wednesdays at the Candlelight Pavilion in Claremont.
Ms. Minano's philosophy of teaching is influenced by Helen Kemp and David Osborn. Her ultimate goal is to help students find their voice, and her mottos are "Body, mind, spirit, voice, it takes the whole person to sing and rejoice", "Practice makes permanent", and "Hard work beats talent when talent doesn't work hard." Her greatest joy in life is hearing children make music, especially her two beautiful and talented daughters, Amanda and Katherine.

---
Leslie Schroerlucke
Instruments:
Clarinet, Saxophone, Master Teacher
Master of Music, Clarinet Performance, Florida State University
Master of Music Education, Boston University
Bachelor of Music, Clarinet Performance, Eastman School of Music
Performer's Certificate, Eastman School of Music
K-12 Music Credential, Cal Poly Pomona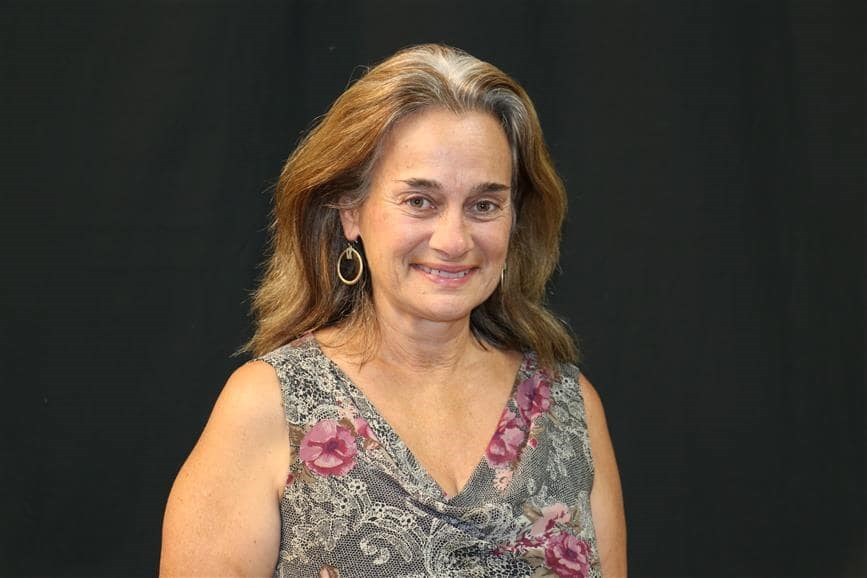 Leslie Schroerlucke is both a professional clarinetist with vast experience in the orchestral and chamber music realms, and a seasoned music educator who has taught all levels from beginner to university. A former member of the Florida Philharmonic under the direction of British conductor James Judd, she has developed a dual career as an active performer and music educator in the Los Angeles area. She is the band director at Chaparral Middle School in Diamond Bar, a middle school band program of approximately 200 students in the Walnut Valley Unified School District, recognized by NAMM as one of the Best Communities for Music Education.
Leslie is also the Principal Clarinetist with the Orchestra Collective of Orange County and is an active freelancer in the Los Angeles area. Frequently called upon as an adjudicator and a sectional coach at local universities, Leslie is also the clarinet instructor at UC Riverside. As an international artist, Leslie has performed as an orchestral musician, chamber artist, and soloist in Europe and South America. She most recently performed with the Assisi Chamber Players in Assisi, Italy in July 2019.
---
Dr. William Wellwood
Instrument:
Clarinet
Bachelor of Science, Music Education, Lebanon Valley College
Master of Music, Clarinet Performance, Yale School of Music
Doctor of Musical Arts, Clarinet Performance, University of Southern California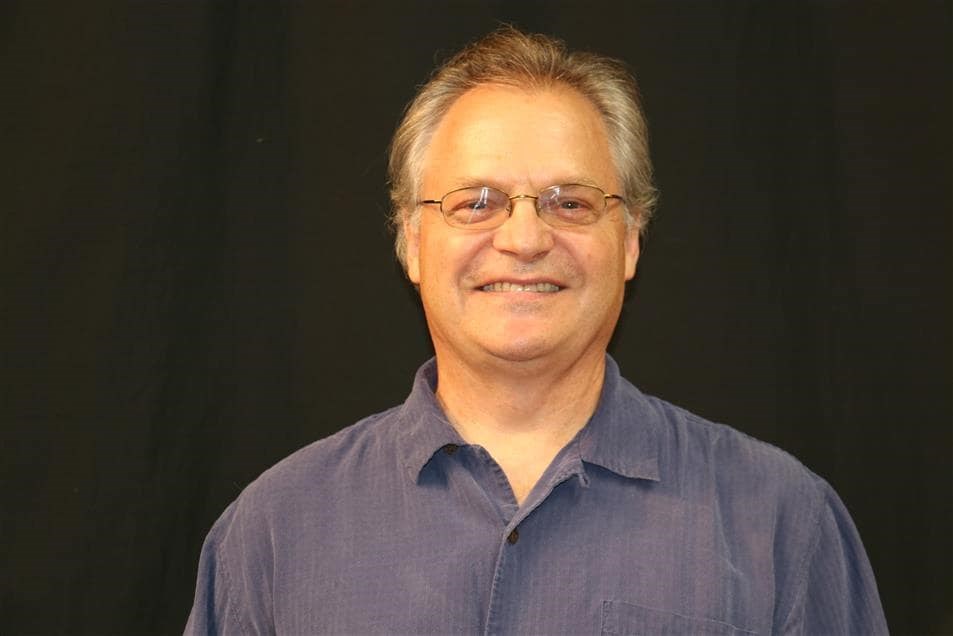 William Wellwood has performed in orchestras and chamber groups throughout the United States. He is currently principal clarinetist with the Torrance Symphony Orchestra and bass clarinetist with the American Concert Winds/Long Beach Municipal Band.
He has recently performed on the Distinguished Faculty concert series at the Colburn School of Performing Arts in Los Angeles. Other recent performances include the Long Beach Opera, Symphony in the Glen, the Hollywood Bowl (American Concert Winds), the Zipper Orchestra, the Redlands Symphony Orchestra, and the IAMS Faculty Concert Series. His appearances as a soloist have included concerts with the Harrisburg Symphony Orchestra, the Cedar Rapids Municipal Band, and the Pomona College Symphony Orchestra. Dr. Wellwood is on faculty at La Sierra University, the Bellflower Institute of Art Music and Science, the Claremont Community School of Music, and the Colburn School of Performing Arts.
Dr. Wellwood is a member of SYMF and MTAC, where he serves on the Board of Directors and as the VOCE Chair for the MTAC San Gabriel Valley Branch. He has completed studies with Yehuda Gilad, David Shifrin, David Howard and Kalman Bloch.