Bernardo Bermudez
Instrument:

Voice, Master Teacher
Bachelor of Arts, Cognitive Psychology, University of California, Irvine
Conservatory of Music Juan Manuel Olivares, Caracas, Venezuela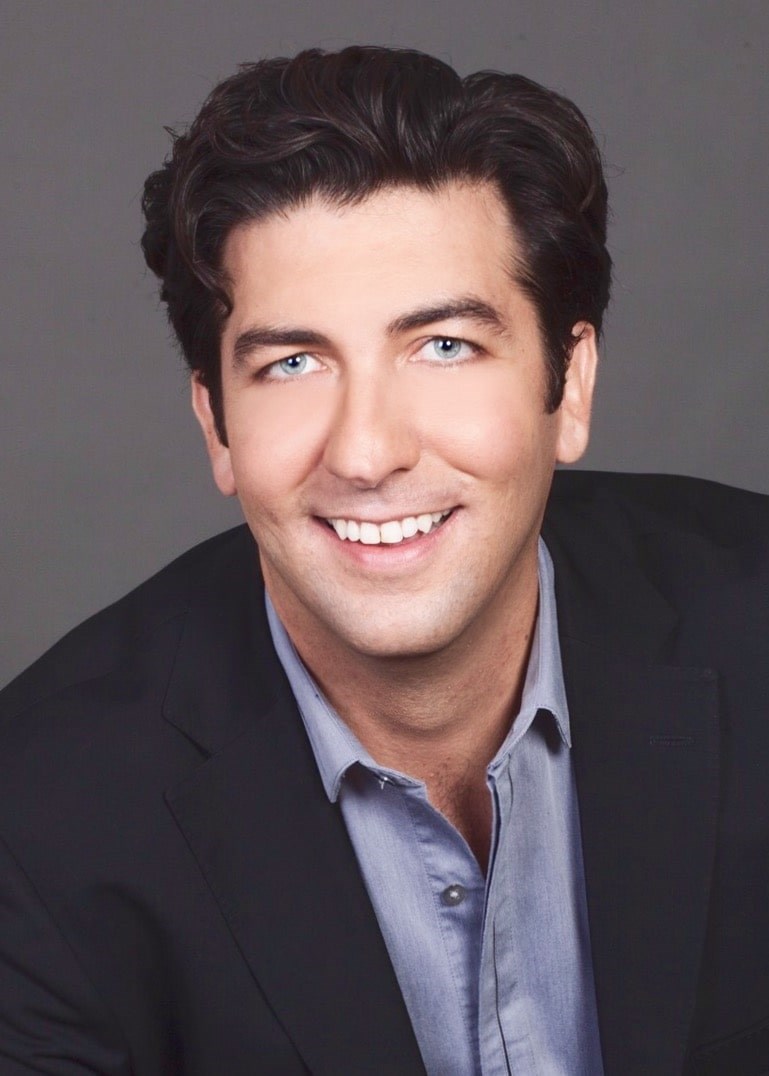 Latin-American baritone Bernardo Bermudez, raised in Venezuela, started his musical education at the age of seven at the Conservatory of Music in Caracas, Venezuela. After relocating to the United States at the age of twelve, he participated in productions of The Music Man, Oklahoma, and Beauty and the Beast. Operatic roles include Aeneas, Gianni Schicchi, Jim in the mini opera The Gift of the Magi, Vidal in Luisa Fernanda, Scarpia, Shaunard, Teniente Cantalapiedra in Cecilia Valdes, Papageno, Alfio, Capulet, as well as Morald in the North America stage premier of Richard Wagner's Die Feen, produced by Los Angeles Lyric Opera, as part of Los Angeles Opera's Ring Festival. Most recently he participated as a voice fellow at the prestigious Summer Festival at the Music Academy of the West, singing the role of Figaro in The Barber of Seville cover performance. He received first place in the NATS LA 2009 singing competition; won first place in American Educators of Italian Origin United, 39th Annual Opera Scholarship and Competition; was a finalist in the Burbank Philharmonic Hennings-Fischer Opera Competition 2011; received the Anne and Michael Towbes Scholarship in Voice in 2011; and earned the Opera Buffs Grant.
---
Kate Correnti

Instruments:

Voice, Piano
Bachelor of Arts, Music, University of La Verne
Lyric Coloratura soprano Kate Correnti is an experienced performer, specializing in solo concert work and choral/ensemble work. As a member of the Los Angeles Children's Chorus for six years during her adolescence, Correnti has had the opportunity to perform in various projects with organizations such as the Los Angeles Philharmonic and the Los Angeles Opera. Professional highlights include small ensemble roles in LA Opera productions of Carmen and Britten's Prodigal Son, and in LA Phil productions of Bernstein's Mass, Alice in Wonderland, and the US premiere of Andrew Norman's Trip to the Moon. Kate has had the privilege of working with conductors Gustavo Dudamel, Grant Gershon, James Conolon, and John Williams, as well as director, Yuval Sharon. She can be heard singing with the Los Angeles Children's Chorus on the track "Dry Your Tears, Africa" on John Williams and Steven Spielberg: The Ultimate Collection. Since her time in LACC she has graduated summa cum laude from University of La Verne with a Bachelor of Arts in Music. Kate is currently working at the Claremont Community School of Music, teaching voice and piano in addition to working with LACC as a chorus assistant.
---
Dr. Barbara Durost
Instruments:

Piano, Voice, Master Teacher
Doctor of Musical Arts, Conducting, Claremont Graduate School
Master of Music, Piano Pedagogy, Catholic University of America
Bachelor of Music, Piano Performance, Anna Marie College
Barbara Durost studied with Robert Shaw, Donald Neuen, Michael Lamkin, Bela Bozormenyi-Nagy, Ney Salgado, and Maureen Egan. She was awarded the J. Merrill Knapp Fellowship from the American Handel Society in 1996, and in 1997 received a nomination into the International Who's Who in Music.
---
Andrew Gaxiola
Instrument:

Piano, Voice
Bachelor of Music, University of La Verne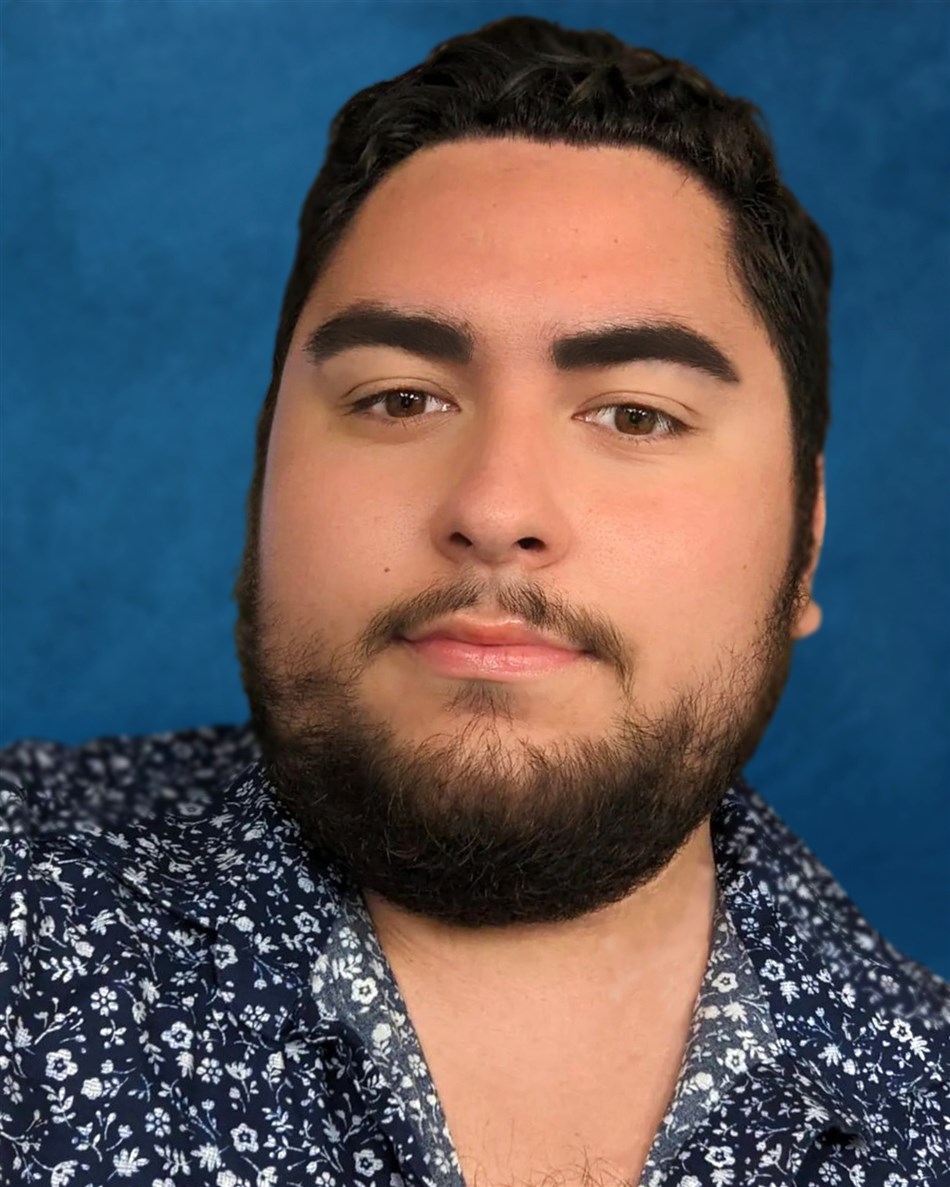 Andrew has a B.A. in Music (Voice) (Department Honors) from the University of La Verne and was a part of the ULV Chamber Singers for a number of years as the baritone section leader. During Andrew's time at La Verne, he received the Dean's Award for Academic Excellence in Undergraduate Inquiry and Creative Activity for his senior recital that featured the music of villains from classical musical theater works.
Some of Andrew's musical theater credits include Gaston & the Beast in "Beauty and the Beast", the Baker in "Into the Woods", Lord Farquadd in "Shrek the Musical", Mr. Banks in "Mary Poppins", Horton the Elephant in "Seussical the Musical" and the Cowardly Lion in "The Wizard of Oz".
Some choral credits include a 2019 Europe tour performing choral masterworks, Disneyland's Candlelight Processional starring Ginnifer Goodwin (2016) and Lana Parrilla (2015), and being in the 1000 person choir for Voctave's "The Corner of Broadway and Mainstream" album. In addition to musical theater, Andrew has been a character guest artist in multiple ballets including "The Nutcracker" as Dr. Stahlbaum.
Outside of performing, Andrew is a voice and piano instructor in addition to music directing and conducting Inland Valley Repertory Theater's "I Love Chorus" program and Camp IVRT.
Andrew's holistic approach to vocal and musical instruction incorporates science and evidence based technique, ear training, creative activities, and mindfulness. It is Andrew's goal to make the learning process accessible, understandable, and fun!
When Andrew is not performing or teaching, Andrew loves to binge episodes of Murder, She Wrote (he can never solve the mysteries) and traveling!
---
Devon Guthrie
Instrument:

Voice, Master Teacher
Master of Music, Vocal Performance, The Juilliard School
Artist Diploma, Opera Studies, The Juilliard School
Bachelor of Music, Vocal Performance, Manhattan School of Music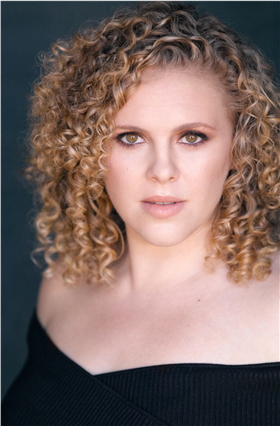 Devon Guthrie, a Claremont native, grew up in the southern California musical theater, acting, dance, and opera communities. After graduating from St. Lucy's, Ms. Guthrie went on to receive her Bachelor of Music in Vocal Performance from Manhattan School of Music and both a Master of Music in Vocal Performance and an Artist Diploma in Opera Studies from The Juilliard School. As an apprentice, Ms. Guthrie trained at Tanglewood, Ravinia, Chautauqua, and spent two summers apprenticing at Santa Fe Opera before going on to return twice as a principal artist. While still a student at Juilliard, Ms. Guthrie made an acclaimed debut as Susanna in a new production of Le Nozze di Figaro at English National Opera. Since then, Ms. Guthrie has been enjoying an international operatic career that has taken her all over the United States, Europe, and Japan. Career highlights so far include: The Metropolitan Opera, Chicago Lyric Opera, San Diego Opera, touring with The Saito Kinen Festival, and creating the role of Mary Johnson in Greg Spears' Fellow Travelers. With a passion for guiding students of all ages or levels, her teaching philosophy fosters longevity and good vocal health as a foundation for both classical, pop, and musical theater styles, with emphasis on craftsmanship in storytelling and performance preparation. For further career information, resume, and recordings, please visit www.devonguthrie.com and Instagram: @devon_guthrie.
---
Wendy Kikkert
Instruments:

Piano, Voice, Master Teacher
Master of Music, California State University, Long Beach
Bachelor of Music, Wellesley College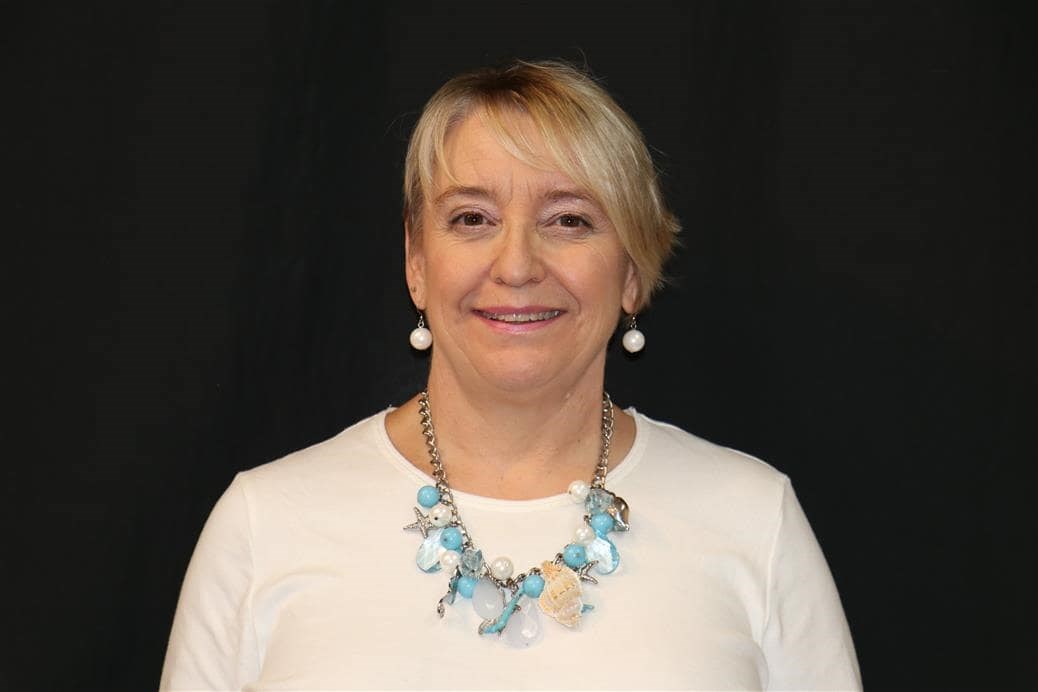 Wendy Kikkert holds a Bachelor of Music degree with an emphasis in piano from Wellesley College, and a Master of Music in vocal performance from CSU Long Beach. She has over ten years of experience teaching private piano and voice, as well as directing choirs. She enjoys teaching students of all ages.
Kikkert has sung professionally with Los Angeles Opera, Opera Pacific, Long Beach Opera, Pacific Chorale and the John Alexander Singers. She has performed leading roles with local opera companies and musical theater showcases. She was the founding member and president of the Intimate Opera Company, producing fully-staged productions for 14 years. She is currently a member of the Gary Bonner Singers.
In her teaching, Kikkert focuses on the strengths and interests of each student, giving individualized instruction. She seeks to give students a foundation for a lifetime of musical enjoyment.
---
Rosanne Lamb
Instruments:

Piano, Voice, Trumpet
Graduate Certificate in Kodály Teaching endorsed by OAKE, Brigham Young University

Bachelor of Arts in Music, Utah State University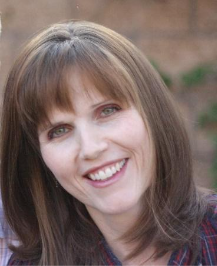 Rosanne Lamb has over 20 years of teaching experience as a choral director, private instructor, group instructor, musical director, and festival judge. Her philosophy of music education is that literacy in music begins with excellence in teaching, is attainable at any age, and can improve our quality of life.
Private and group instruction includes technique, aural development, music theory, interpreting a variety of repertoire, and the basics of improvisation, arranging, and composition. For more information and resources visit
rosannelambmusic.godaddysites.com.
---
Ann Melkesian
Instrument:

Voice
Bachelor of Music, California State University, Los Angeles
American Institute of Musical Studies (AIMS), Graz, Austria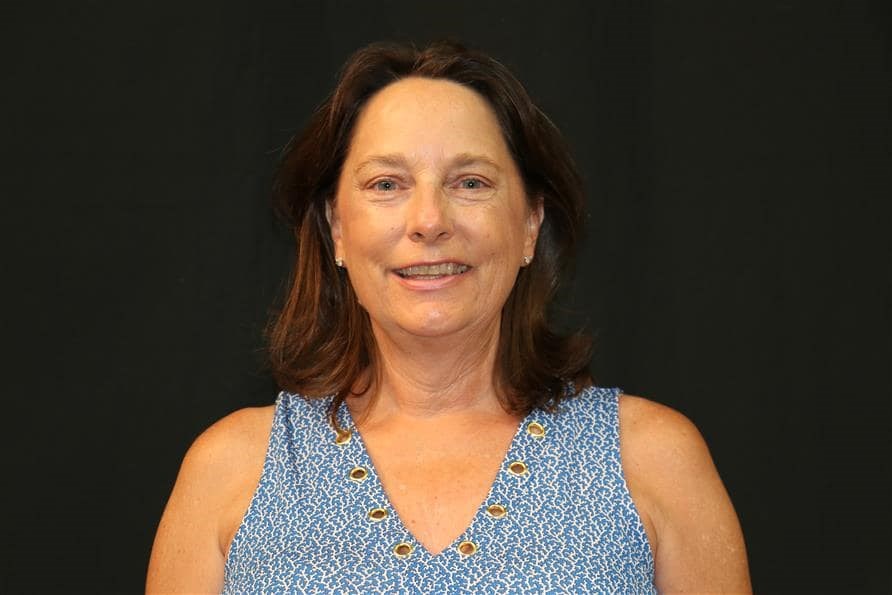 Ann Melkesian began studying music at the age of nine with piano and started voice lessons at the age of 15. Her love of music led to her pursuit of a Bachelor of Music degree in vocal performance, which she received from California State University, Los Angeles. In addition, she studied in Graz, Austria at the American Institute of Musical Studies (AIMS). Since then, Ann has sung locally in the LA area in various operas and concerts. She has also been involved in her church's choir as a soloist and section leader, and currently leads the worship music for the Upland chapter of BSF (Bible Study Fellowship) International.
Her former voice teachers include Esther Andreas, Pollyanne Baxter and Carol Clary. Ann is currently a member of the National Association Teachers of Singing (NATS). Besides music, Ann trained with Pam Hartman in Alexander Technique, a method focused on proper posture and body balance. Ann's philosophy for effective singing involves treating the whole body as the instrument.
Married for 30 years, Ann and her husband Brent have three grown daughters and one son-in-law who all share their love of music.
---
Donna Marie Minano
Instruments:

Voice, Oboe, Recorder
Bachelor of Music, California State University, Long Beach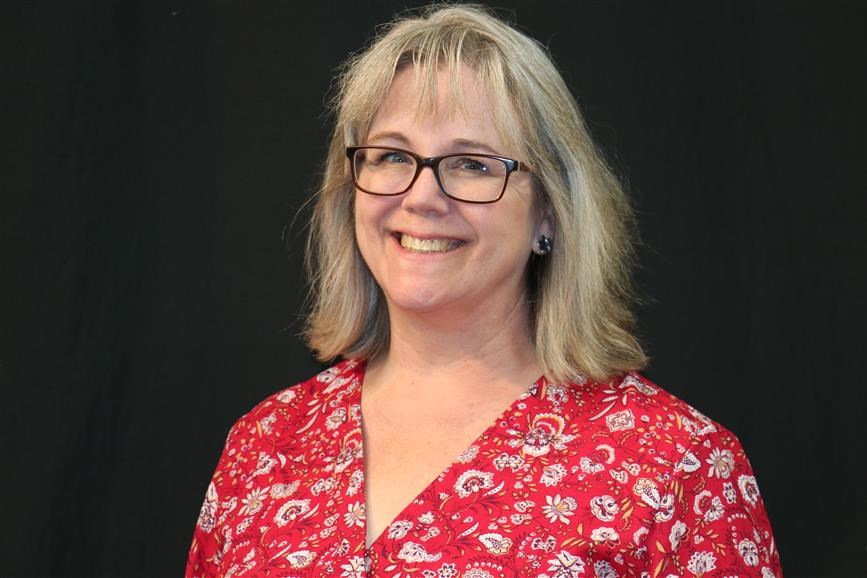 Donna Marie Minano, musician and music educator, is a veteran of all aspects of the musical stage in Southern California, from pit musician to singer to conductor. She received her bachelor's degree in oboe performance from California State University, Long Beach.
She has conducted the chorister program at Claremont United Methodist Church. From 1995 to 2003, she was Director of Music Ministries and the choir director for Our Lady of the Assumption Church. During her tenure, her choirs traveled to Rome to perform at the Vatican. As a vocalist, Ms. Minano has performed onstage locally at the Candlelight Pavilion, the Grove Theatre in Upland, Victoria Gardens Cultural Center in Rancho Cucamonga, and also with the chamber trio Seamless Achord and the IVRT Dickens Carolers.
Ms. Minano taught general music in the Claremont Unified School District for years before taking her current position as a music teacher at Foothill Country Day School. Besides teaching general music, she teaches voice, musical theatre, oboe and recorder at the Claremont Community School of Music.
She is the general manager and co-founder with her husband Frank of the Inland Valley Repertory Theatre company (IVRT), which performs on Tuesdays and Wednesdays at the Candlelight Pavilion in Claremont.
Ms. Minano's philosophy of teaching is influenced by Helen Kemp and David Osborn. Her ultimate goal is to help students find their voice, and her mottos are "Body, mind, spirit, voice, it takes the whole person to sing and rejoice", "Practice makes permanent", and "Hard work beats talent when talent doesn't work hard." Her greatest joy in life is hearing children make music, especially her two beautiful and talented daughters, Amanda and Katherine.