Cheri Cole
Instruments:

Piano, Trumpet, Mellophone, Master Teacher
Master of Music, Azusa Pacific University
Artist Certificate, Azusa Pacific University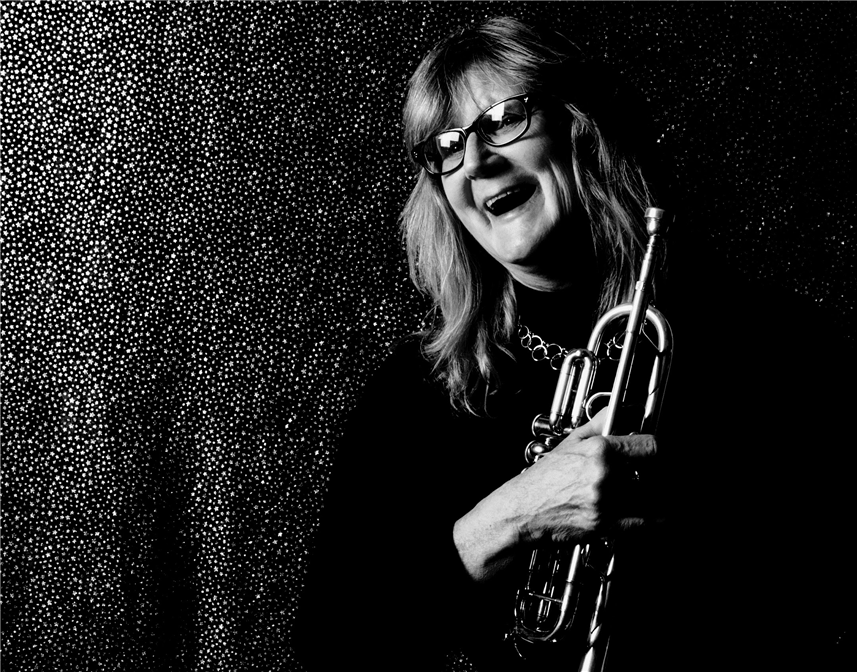 Cheri Cole enjoys a career as a professional freelance musician and dedicated instructor. As a performer, she plays with a number of regional orchestras, chamber groups, jazz bands, commercial groups, churches, musical theater productions, etc. Her performance experience includes subbing with the Los Angeles Philharmonic and touring with Maiden Voyage Big Band.
As an instructor, she teaches students from preschool age to university students to adults. She is the founder & director of the Arcadia Pop-Jazz Band, maintains a private teaching studio, and coaches music students at a number of secondary schools, as well as the Claremont Community School of Music.
Ms. Cole has a Master of Music and an artist certificate from Azusa Pacific University.
---
Rosanne Lamb
Instruments:

Piano, Voice, Trumpet
Graduate Certificate in Kodály Teaching endorsed by OAKE, Brigham Young University

Bachelor of Arts in Music, Utah State University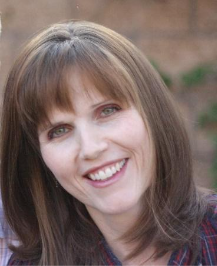 Rosanne Lamb has over 20 years of teaching experience as a choral director, private instructor, group instructor, musical director, and festival judge. Her philosophy of music education is that literacy in music begins with excellence in teaching, is attainable at any age, and can improve our quality of life.
Private and group instruction includes technique, aural development, music theory, interpreting a variety of repertoire, and the basics of improvisation, arranging, and composition. For more information and resources visit
rosannelambmusic.godaddysites.com.
---
Audrey Lamprey
Instrument:

French Horn
Master of Music, Bowling Green State University
Bachelor of Music, Eastman School of Music, New York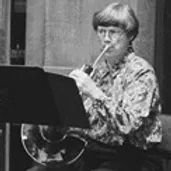 Audrey Lamprey is a graduate of the Eastman School of Music, where she received a B.M. in music education. She taught junior high school in New York and Ohio before earning a M.M. degree from Bowling Green State University in Ohio. Her college teaching began at Heidelberg College in Tiffin, Ohio, where she taught French horn and directed small ensembles. After moving to California, she began teaching introductory music classes at Cal Poly Pomona, which she continues to do while adding UC Riverside to her curriculum vitae. Recently, Ms. Lamprey has begun to coach French horn at Chaparral Middle School in Diamond Bar.
As a performer, she has been active in orchestras and chamber groups from an early age. Presently, she is a member of the Riverside Philharmonic, Redlands Symphony, San Bernardino Symphonies and the Lordsburg Trio. She also maintains a studio where she provides private instruction on horn.
---
Gary Tole
Instrument:

Trombone, Euphonium, Tuba, Piano
Bachelor of Arts, Duquesne University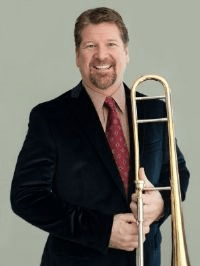 Gary Tole was born and raised in Pittsburgh, PA. After attending Duquesne University, Gary traveled on the road for four years playing first trombone with the Glenn Miller Orchestra directed by Jimmy Henderson. In 1978, he made his permanent residency in Southern California. Shortly after arriving in Los Angeles, Gary was hired to play first trombone with the Harry James Orchestra and performed on Harry's last recording. Another great opportunity opened, and Gary was now performing with the Les Brown Band of Renown, meanwhile recording television shows with legendary entertainer Bob Hope. Onstage and while recording, Gary's smooth but dynamic style placed him in constant demand with such stars as Ray Charles, Frank Sinatra, Ella Fitzgerald, Sarah Vaughn, Rosemary Clooney, Johnny Mathis, Bernadette Peters, Kenny Rogers, Rita Moreno, Melissa Manchester, James Ingram, Peter Cetera, and Phil Collins. He has been seen and heard on numerous television programs backing great performers such as Diana Ross, Sammy Davis, Pia Zadora, Sheena Easton, Peabo Bryson, the Pointer Sisters, and many more. Gary has also spent numerous hours in the recording studios doing record sessions, TV film, jingles, and major motion picture soundtracks.
Gary has had a long and illustrious career in the big band world, including performances with the orchestras of Jimmy Dorsey, Tommy Dorsey, Ray McKinley, Tex Beneke, Stan Kenton, Ray Anthony, Benny Goodman, Xavier Cugat, Woody Herman, Louis Bellson, Bill Holman, Bob Florence, Buddy Childers and many more.
In addition to trombone, Gary also plays bass trombone and euphonium. As an active clinician for Yamaha, Gary participates in music education programs as a judge for jazz festivals, band and orchestra festivals, and private teaching of the low brass instruments. He has traveled throughout the country conducting various clinics.
Having a sharp eye for perfection, in 1984 Gary started his own entertainment production company, Gary Tole Music Productions, Inc. He has accomplished what seems economically and socially impossible in the new century also: his own sixteen-piece ensemble, Legends of Swing, has become one of the world's most sought-after Big Bands, in heavy demand nationally and internationally for its white-hot tributes to icons like Glenn Miller, Stan Kenton, The Dorsey Brothers and Benny Goodman. In 2007, Legends of Swing released its second recording, the multiple-Grammy-nominated "One Kettle For Count" (Summit), falling under award categories of Best Large Jazz Ensemble Album, Best Instrumental Composition, and Best Instrumental Arrangement Accompanying Vocalist(s).
Being known and recognized for his accomplishments and high standards, from January to December 2011, Gary was the leader and director of the world-famous Glenn Miller Orchestra.
Presently, Gary is producing many internationally-acclaimed artists. He is well-established in this arena and recognized for his outstanding production work, which has all been recorded, mixed and mastered at Capitol Records in Hollywood, California. His latest production is a gospel album My Angel with a 43-piece orchestra.