Meet the Board of Directors!
---
Lee Waggener ○ BOARD PRESIDENT
Lee Waggener was Claremont Community School of Music's Board President from 1979 to 1984 and returned to the music school in 2011. Lee is currently the director of Children's Music and Hand Bell Choir at Claremont United Church of Christ. She retired in 2002 from the Ontario-Montclair school district after 38 years of teaching.
---
Stuart Davis ○ VICE PRESIDENT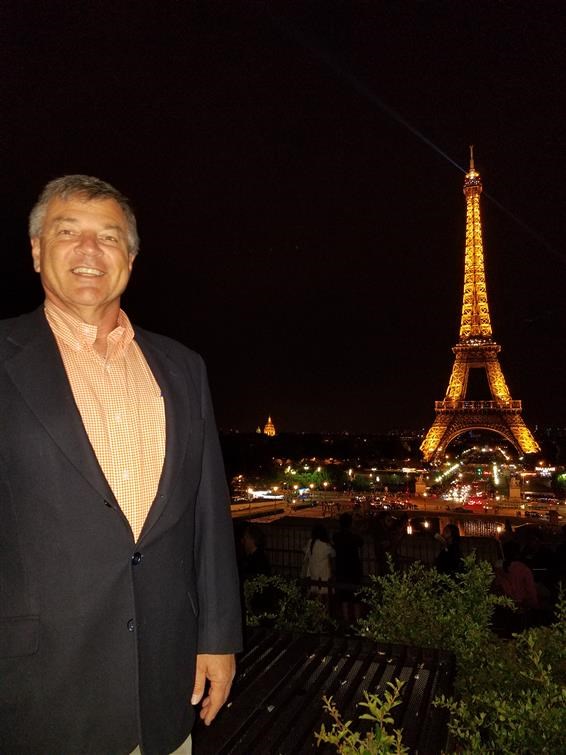 Stuart M. Davis is a husband and the father of four children living in Claremont, CA. With 38 years in the industrial hydraulic business, Stuart and his wife of 25 years, Robin have owned their own businesses together since 1999. They sold it in 2017 to Chargeurs Group, Paris, remaining as CEO and Production Director of Walco, Inc., designing and building robust laminating, coating and application systems, world-wide. www.WalcoMachines.com www.WalcoTech.com.
Stuart has been involved with Angel Flight West flying families and individuals to meet medical needs, taught bible studies to 3rd through 6th graders over 18 years and has been a technical theater director for So.Cal theatrical productions since 1985. Stuart has a B.A. in technical theater from Cal-Poly Pomona, 1980, is a pilot and avid sailor.
Stuart and Robin thoroughly enjoy music and the ability it has to touch people's hearts, desiring all to contribute what they can to grow the music schools's talent pool and abilities.
---
J. Winthrop Aldrich ○ SECRETARY
J. Winthrop Aldrich, PhD recently retired from teaching engineering at Cal Poly Pomona following many years in industrial research and development at Polaroid Corp. and American Optical in Massachusetts. He is currently on the Board of The Rancho Santa Ana Botanic Garden Volunteer Group, Orange County Recorder Society and The Southern California Recorder Society and plays in the CCSM Village Pipers recorder ensemble.
---
Danielle Witten ○ TREASURER
Danielle was exposed to music at a young age through CCSM. She started in the Music for Young Children class at age 2, moved on to recorder, and finally private flute lessons through age 20. While she did not make a career out of music she attributes many of her life successes to her musical background, as that is the forum that gave her much confidence and where she developed many leadership skills. Danielle earned a bachelor's degree in accounting from Cal Poly Pomona, earned her CPA license, and spent the first fourteen years of her career at a local public accounting firm in Glendora. She is now the CFO at Foothill Country Day School in Claremont and plays with the school's orchestra whenever she has a chance. She is very passionate about CCSM and bringing music into the lives of young children. Danielle and her husband live in Upland with their two children, Devon and Ashlyn.
---
Carol Hersch ○ DEVELOPMENT
Personal: Married 46 years with two children, one adopted child, and four grand boys.
Professional:
1968-1970: Employed as a telephone switchboard operator and receptionist.
1971-1974: Organized and ran a babysitting cooperative.
1975-1988: Employed in the Bonita Unified School District as a teacher's aide.
1988-1995 Self-employed owner of Caroline's Gift Boutique in La Verne, Ca.
1995-Present: Corporate officer and Vice President of PIC Environmental Services in La Verne.
Education:
1967: Graduate of Bonita High School.
1967-1968: Attended Mt. San Antonio Community College.
Community Services:
1975-1991: Member of Bonita Unified School Parent Teachers Association (PTA). Volunteer aide in elementary school class rooms. Assisted with numerous fund raising events. Received outstanding volunteer of the year award.
1988-1995: Member of Rotary International Service Club. Organized and assisted with fund raising events. Developed, organized and distributed food baskets to needy families and children during Christmas and Easter holidays.
1990 -:Volunteer for David & Margaret Homes. Assisted with fund raising auction by donating gift wrap and making baskets.
1996-2002: Member of Soroptimist International Service Club. Organized and assisted with fund raising events, including annual auctions and scholarships. Also assisted with new clothing for needy children and students for Bonita's Children. Recently rejoined Soroptimist.
1999-Present: Member in and volunteer for La Verne Heritage Foundation. Organized and assisted with fund raising events, educational live farm animals displays and educational butterfly life cycle displays for school children at La Verne's Heritage Farm.
2000-Present: Board chair, board member, committee chair and volunteer for the Child Development Center (CDC) at the Fairplex in Pomona. Organized and assisted with annual auction fund raising events, including decorations, donation procurement, theme development, and training.
---
John Burdett ○ BOARD MEMBER
John Burdett, Ed.D, is the Director of Instrumental Studies and Director of Bands in Azusa Pacific University's school of music. In this role, Dr. Burdett facilitates the Instrumental Studies program, leads the band division, and teaches undergraduate and graduate students. Prior to joining APU, Dr. Burdett held tenure-track and adjunct appointments teaching undergraduate and graduate courses in conducting, music education, and ensemble direction at several institutions including Mt. San Antonio College, California Polytechnic University, Pomona, California State University, Fullerton, and California State University, Los Angeles. In addition to his dissertation research into the experiences of students with hearing loss in instrumental music, Dr. Burdett's research interests include the performance practice of symphonic compositions with Spanish and Latin-American stylistic influences, the psycho-social components of conducting, the democratization of decision-making in large concert ensembles, and increasing accessibility to music education for marginalized student populations.

Dr. Burdett has been invited to clinic and consult with instrumental music programs throughout the state, conduct honor ensembles in Texas and California, and adjudicate performance competitions including the Music Center of Los Angeles Spotlight Awards. In addition to numerous posts with youth orchestras, he was the founding music director and conductor of the Southern California Philharmonic from 2001-05.
---
Sandra Lee ○ BOARD MEMBER

Sandra Pyu-Lee was born and raised in Burma and came to the United States 20 years ago, after living and working in Thailand, Singapore, and Australia as an accountant and database programmer. She earned her MBA from the University of New Castle, Australia.
Sandra and her husband Yewmeng are the co-founders and co-owners of YSN Financial Corporation, specializing in Real Estate and Mortgage services since 2007.
Sandra has been volunteering at CYSO for the past 6 years, when their son, Nathaniel, joined CYSO as a violinist. Recently Sandra and Yewmeng joined CYSO to serve as Co-Executive Directors.
The Lees are actively supporting various schools and music groups in Burma by sending music books and instruments that were donated by various donors from around the United States. They are also very active in their son's Boy Scout troop's activities, who has just recently achieved his Eagle Scout rank. They love travelling both domestically and internationally, exploring new places, cultures, and food.
---
Gabe Petrocelli ○ BOARD MEMBER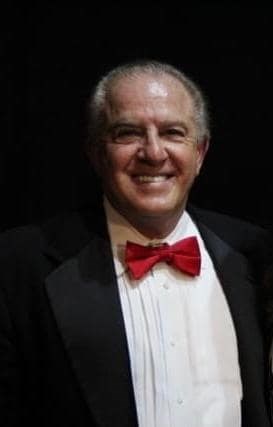 Dr. Gabe Petrocelli is a graduate of the Hartt Conservatory at the University of Hartford. He earned a Master's Degree in Music Composition and Theory at California State University, Los Angeles and a doctoral degree in Educational Leadership at the University of La Verne. During the '70's, he worked as a music teacher at Emerson Junior High School and Pomona High School. In 1981 Dr. Petrocelli was named the band director at Alta Loma High School in the Chaffey Joint Union High School District (CJUHSD) where he served also as a mentor teacher, master teacher, and Department Chair of the Visual and Performing Arts. In 1989, he accepted a management position at the school and then worked as an assistant principal at Rancho Cucamonga High School and Chaffey High School. In 1996, Dr. Petrocelli was named principal of Ontario High School and later the principal of Chaffey Adult School. He retired in January 2009 and went on to serve the Chaffey District as an interim Director of Transportation, orchestra teacher, coordinator of the 100-Year Anniversary of the CJUHSD, and chairman of the Measure P Bond Initiative.
Dr. Petrocelli studied music composition with Alvin Epstein and Byuong Yong Kim; conducting with Phillip Treggor and Dr. Vito Susca; Jazz Studies and Composition with Alexander Lepak, and Buddy Collette; film composition with Jeff McDonald. He has written over 500 arrangements for the Ontario Chaffey Community Show Band and other high school bands and orchestras throughout Southern California and Greater New York. He composed music for NBC-TV, written arrangements for Hanson Publications and in 2011, the film score for a documentary movie entitled "Mayberry Days." Many of his original compositions have been premiered by the Show Band and concert artists that include Dr. Maria del Carmen Perez performing "Waltz Fantasia" and "Los Canciones Para Piano;" Jason Goodman performing a percussion concerto entitled "Divertimento Espano;" and other distinguished artists that include Aimee Nolte, Ron Ellington Shy, Homero Chavez, and Bobby Rodriguez. In addition, he has composed and/or arranged numerous works for the Assisi Musical Festival held annually in Assisi, Italy.
Dr. Petrocelli has been associated with the Chaffey Ontario Community Show Band as an assistant conductor and arranger since 2004. In 2013, he was handed the director's baton with the retirement of founder/director Maestro Jack Mercer. He keeps busy as a board member for the Claremont Community School of Music, producing Show Band performances, composing in his studio, and spending time with his wife Susan, their children, and family and friends.
---
Su-San Yio ○ BOARD MEMBER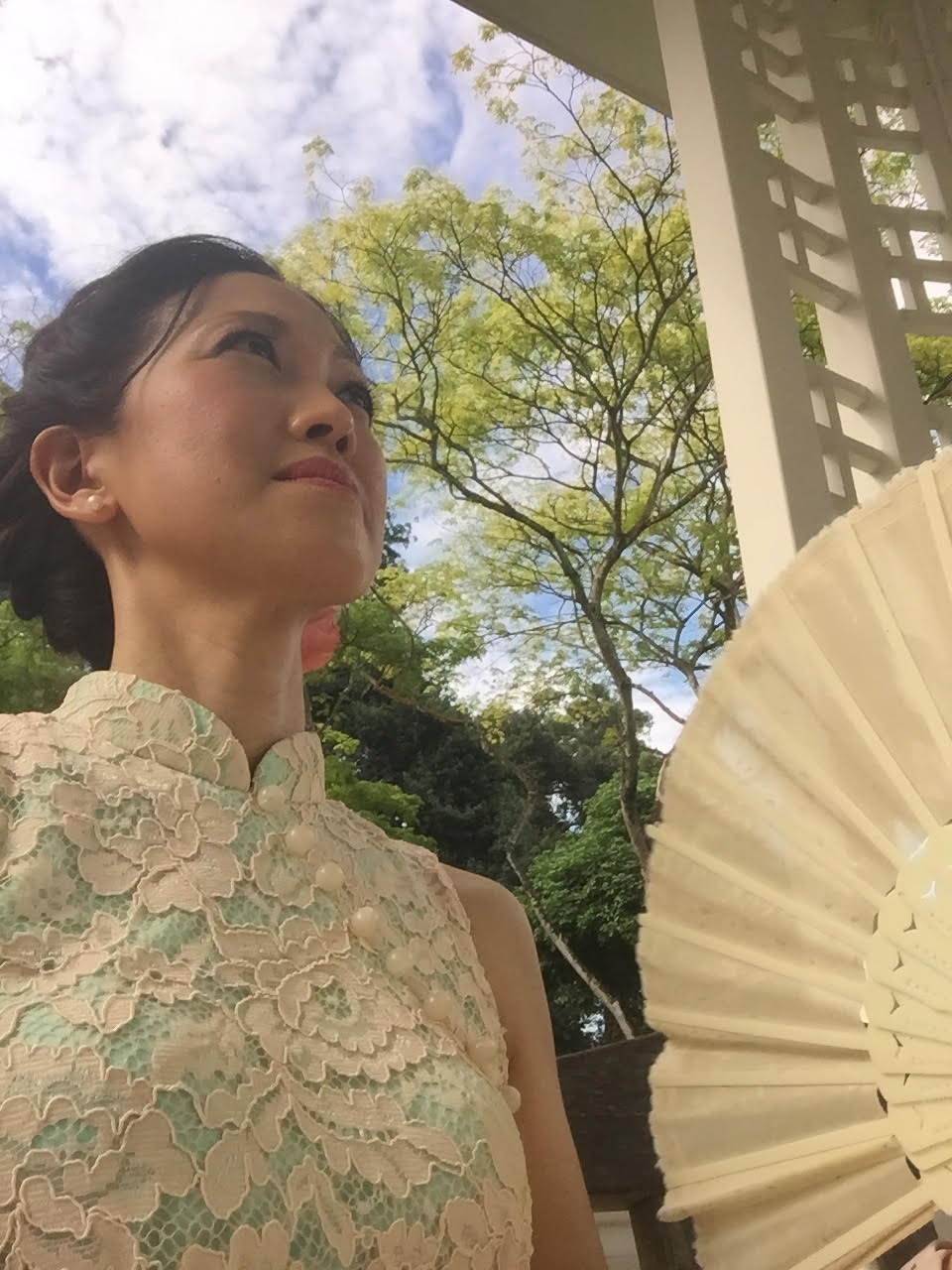 Su-San Yio started piano lessons at the age of four in Singapore where she grew up, and promptly fell out of love with it because she preferred to climb trees and ride her bike. However, her mother wisely understood that a four-year-old would not be capable of taking the long view and thus did not cave in to tantrums about quitting. Several years, lots of tears and various teachers later, Su-San began to enjoy music under the firm but loving guidance of Anne E. O'Hara. At the same time, Su-San's love for ballet led her to form a deeper connection to music through dance and ballet music. Through her involvement in student theatre, she also observed how music enhanced dramatic performances. Su-San is now deeply grateful to her mother's vision and steely resolve that her daughter would have a music education.
Su-San was awarded a Government of Singapore scholarship for undergraduate and postgraduate study in the United Kingdom, where she was awarded a BA in Philosophy, Politics and Economics from the University of Oxford, and a MSc in Development Studies from the London School of Economics. In college, Su-San was a founding member of the Oxford PPE Society, joined her college boating team, and dabbled in dance and theatre. Upon graduation, Su-San worked in the Singapore Government for several years where her portfolios included bilateral and multilateral trade relations and negotiations, competition and consumer affairs, labor policy and tourism initiatives.
In 2012, Su-San moved to the US with her husband and three sons, where, instead of spending her days negotiating with trading partners, business, consumer or labor groups, she now negotiates with the boys about how much snacking is appropriate between meals, or whether shorts are appropriate dress for 50 degree weather. Her sons take piano and violin lessons at CCSM and she appreciates that they are enjoying their musical pursuits tremendously. She has resumed piano lessons so that she can adequately accompany her boys in performances, and wishes she had practiced more as a child.
Because she forgets a day only has 24 hours, Su-San has volunteered at school and at church, and at AYSO as an assistant soccer coach despite not knowing how to pass a ball. She is also a member of the organizing committee of the John Child Walker Music Competition. Her husband, Cheng Hang Teo, is always available to make sure the kids are delivered to performances and soccer games on time, and is an ever-ready, never-ending source of encouragement and support.
---
Veronica Finn ○ BOARD MEMBER EMERITUS
Veronica Finn, M.A. international studies, politics and policy, Claremont Graduate University, 2002. Independent Risk Analyst, member of the board of the Claremont Community School of Music, member of the Claremont Chorale, International Place of the Claremont Colleges, member of American Political Science Association, and El Roble Parent Teachers association. Interests are music, cross-cultural relationships, international affairs and business, reading, writing, gardening and baking.
---
Dr. Carl Schafer ○ BOARD MEMBER EMERITUS
Dr. Carl Schafer recently retired as Visiting Professor and Coordinator of Music Education in the School of Music at California Baptist University. He is currently a Visual and Performing Arts Consultant to the Superintendent of Schools, San Bernardino County and a member of the Policy Council of the California Alliance for Arts Education. He is also a student-teacher supervisor for the California State University, Fullerton music department and a jazz musician, leader of the Carl Schafer Quartet.
---
Ralph Comito ○ BOARD MEMBER, 2002-2020
Ralph Comito began his music career in Miami, Florida. He attended the University of Miami on a music scholarship, graduating in 1962 with a bachelor's degree in music. Following six years of service in the US Army, he moved with his family to Upland, California and began his career as a music educator and coordinator of music in the Upland Unified School District. He earned an MA in Education from Azusa Pacific University in 1976 and an administrative credential in 1976. During his 33 years in music education, Mr. Comito taught music from Kindergarten through college and adult education. He was also a retired army reserve bandmaster, composer and arranger and performed professionally with a number of jazz groups.