Homero Chavez
Instrument:

Drums / Percussion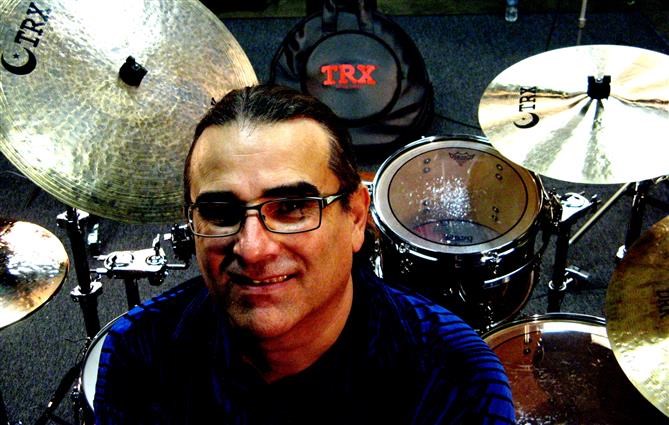 Nominated for the first-ever Education GRAMMY in 2014, Homero Chavez has served as vice-president, and later as president, of the Percussive Arts Society's California Chapter. He is a world-renowned drummer, percussionist, cajon player, producer, band leader, and educator.
Homero was born in El Paso, Texas, into an artistic family with traditions spanning from vaudeville actors, singers, wrestlers, ballet dancers, typical Mexican dancers, church musicians, all the way to members of the Tommy Dorsey Big Band. This fueled his desire to carry on the family legacy as he developed into one of the most innovative players and instrument designers of El Cajon (Box drum). His ergonomic approach to playing, teaching, and his design of the instrument has caught the attention of many music industry magazines around the globe, including Latin Beat, Drum, Modern Drummer, Rhythm, Musico Pro, Russia's Community Drums, and Back Beat magazines. His musical approach to performing, live and in the studio, has produced countless invitations to perform and record with national and international musicians, such as Sweetwater, Michelle Shock, Bopol Masimiana (Zaire), Los Cojolites (Veracruz, MX), The Mandators (Nigeria), Makina Loca (Kinshasa), Bateke (Congo), The Faith Healers, The Carl Schaffer Quartet, Blue Mambo (NY), Katchabeat, and Viola Trigo (Mexico). He has covered and/or recorded in many styles of music, such as African, Blues, Latin Jazz, Jazz, Rock, and World Music genres.
As a musical director, he leads the Latin jazz group, Homero Chavez Y Una Noche, and the percussion group, Mixto. Homero has contributed as a performer as well as musical director in a variety of productions such as "You Only Live Twice" at the Steve Allan Theater, and tributes to Agustin Lara at the Ford Amphitheater, Hollywood.
Homero has presented over 500 clinics and has been invited to present at international festivals like PASIC '06, KOSA '12, NAMM '10, '12, '16, '19, Kiev and Lviv Ukraine, and the Moscow Music Expo '08, to name a few. Homero has created several community education percussion programs, such as the award winning "StompKids" and "The Independent Drum Line." Online, he has an ongoing workshop with The Freight & Salvage called El Cajon Concepts. He has been recognized locally by Pasadena City College, LA County Fair, and the Boys and Girls Club of America. As a producer, Homero has produced work for radio, internet, and TV media. He is currently working in the studio with his band on their upcoming CD, Una Noche Latin Jazz, and the Faith Healers' follow-up CD. His instructional production of El Cajon Workshop, entitled "Modern Techniques," is TBA.
Homero happily endorses: REMO, KickPort, Eccentric Systems, Beatnik, Wrist Builders, Cympad and TRX Cymbals. He currently teaches online for The Freight & Salvage, Claremont Community School of Music, Sycamore Elementary ASE program, and privately or via Skype. info@homerodrums.com

---
Scott Smith
Instrument:

Drums / Percussion
Bachelor of Music, California Polytechnic University, Pomona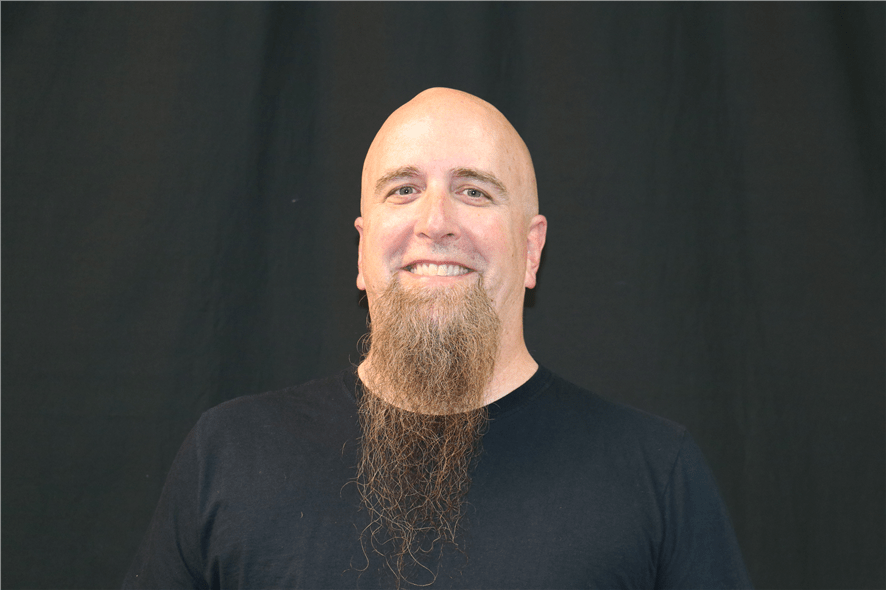 Scott Smith has performed in a wide variety of groups over the years, playing everything from classical to rock music. He has performed professionally on drums, keyboard, and voice, both live and on recordings. He has toured the United States playing percussion for musicals and a variety of shows, as well as with the Eastern Sierra Symphony Orchestra. He has played on recordings for many groups, including Alexa's Wish, Network, Dialectics, and the Claremont Winds. As one of the main songwriters for Alexa's Wish, he is featured on many recordings played nationally on radio and television. He was also a co-writer on many songs for a network television show called Fire Rescue.

Scott continues to perform for local musicals, high schools, colleges and churches, as well as with the cover band Saloon No. 12. He is a full-time music teacher in the Covina-Valley Unified School District. On the faculty of CCSM, Scott teaches drum set, marching, and classical percussion.

Scott has had many students go on to professional careers in music over the years. One past student is now touring with the band Tears for Fears, whose number one hits include "Everybody Wants to Rule the World" and "Shout".