Tarynn Bridges
Instrument: Ukulele
Bachelor of Music, Music Therapy: Voice Emphasis, Immaculata University

Born on the East Coast, Tarynn Bridges began studying music at age 9. They began with the flute and throughout their middle and high school career picked up several different instruments. After earning their Associate's degree in music, they were accepted at Immaculata University to study music therapy. At college they learned how to play guitar, piano, and ukulele and studied classical vocal performance.
Bridges gained extensive clinical experience working with children with developmental, intellectual, and physical disabilities. Currently they are pursuing a dual Master's degree and provides music therapy services to a wide variety of clients. They have experience teaching ukulele and guitar to young children and teaches music enrichment classes.
---
Matt Cahow
Instrument:

Guitar
Ph. D. Musicology, Claremont Graduate University
Master of Music, Classical Guitar Performance, California State University, Fullerton
Bachelor of Music, Classical Guitar Performance, California State University, San Bernardino

Matt Cahow is a musician who specializes in classical guitar and teaches a variety of music courses. Dr. Cahow has been teaching music classes at the college level since 2006 and began studio instruction in 2002. He holds B.A. and M.M. degrees in Guitar Performance and a Ph.D. in Music History. He is the former president and a performing member of the acclaimed Orange County Guitar Orchestra under the direction of David Grimes and currently performs as a soloist and as a member of Duo-CK with Ebaa Khamas.
Dr. Cahow enjoys working with students of all ages, musical backgrounds and ability levels. He believes learning music should be both challenging and enjoyable and works to help students find that balance.
---
Ebaa Khamas
Instrument:

Guitar
Master of Music, Guitar Performance, California State University, Fullerton
Bachelor of Music, Guitar Performance, California State University, Fullerton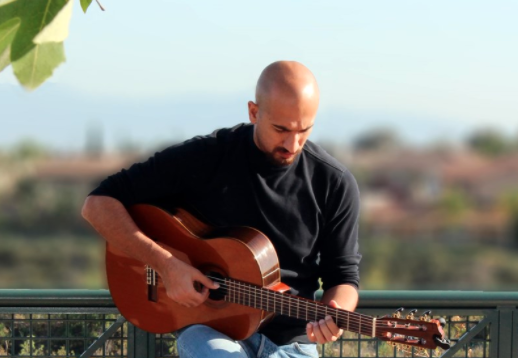 Ebaa Khamas is an educator, musician, and guitarist. He is a freelance musician who enjoys performing in various settings, teaching, and volunteering his time to the advancement of the art of guitar. Mr. Khamas teaches at the Orange County School of the Arts, where he successfully taught various classes for students ranging from 7th through 12th grade. He also serves as the operations administrator for the Guitar Foundation of America, one of the longest-standing and most influential nonprofits in the world, solely dedicated to the advancement of the classical guitar. He holds bachelor's and master's degrees from CSUF School of Music in Guitar Performance. He also serves on the board of the Orange County Guitar Circle and is a certified Suzuki guitar instructor. Mr. Khamas enjoys listening to various genres of music, reading, meditation and hiking.
---
Dr. Christopher Leible
Instrument:

Guitar, Master Teacher
Bachelor of Music, Long Island University
Master of Music, Yale University
Doctor of Musical Arts, Claremont Graduate University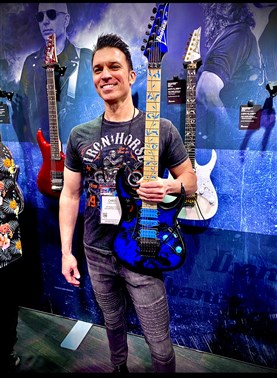 Christopher Leible studied piano and violin before earning his undergraduate degree magna cum laude at Long Island University. He then completed a Master of Music degree at Yale University. While attending Yale, Dr. Leible studied composition with celebrated American composer Ned Rorem, and performed at the Yale Guitar Extravaganza, the Connecticut Classical Guitar Society, and the Yale Repertory Theatre. After graduating from Yale, he entered Claremont Graduate University, receiving a Doctor of Musical Arts degree in 2003.
Dr. Leible has been on faculty at Marymount College in Rancho Palos Verdes, California, Anna Maria College in Paxton, Massachusetts, and is currently professor of classical guitar at Claremont Graduate University.
---
Christopher Rogers
Instrument:

Guitar
Bachelor of Music, California State University, Fullerton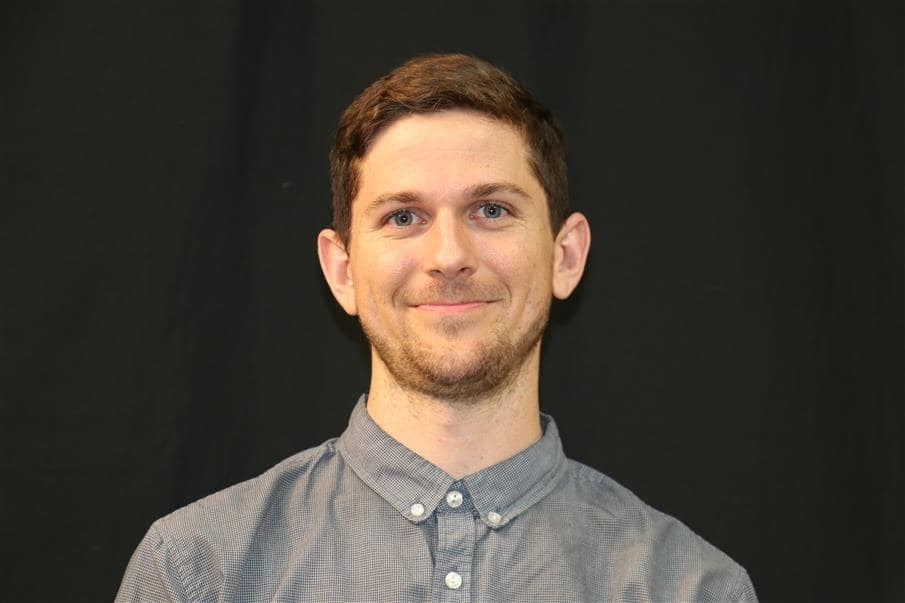 Christopher Rogers has been teaching in LA County since 2012 and received Suzuki teacher training in 2018 under Joseph Pecoraro and in 2019 with David Madsen.
Chris has given private and group guitar lessons through several organizations, focusing on achievable goals in each lesson.
He received his Bachelor of Music degree from California State University, Fullerton and obtained the Joan Marie Ramos Memorial for Classical Guitar Performance and Mu Phi Epsilon scholarships.
Currently, Chris is pursuing a Master of Music at CSUF under the Grammy Award-winning artist Andrew York. Additionally, he has performed in master classes for Scott Tennant, Paul Galbraith, and Roberto Aussel.