Robbie Davis
Instrument: Bass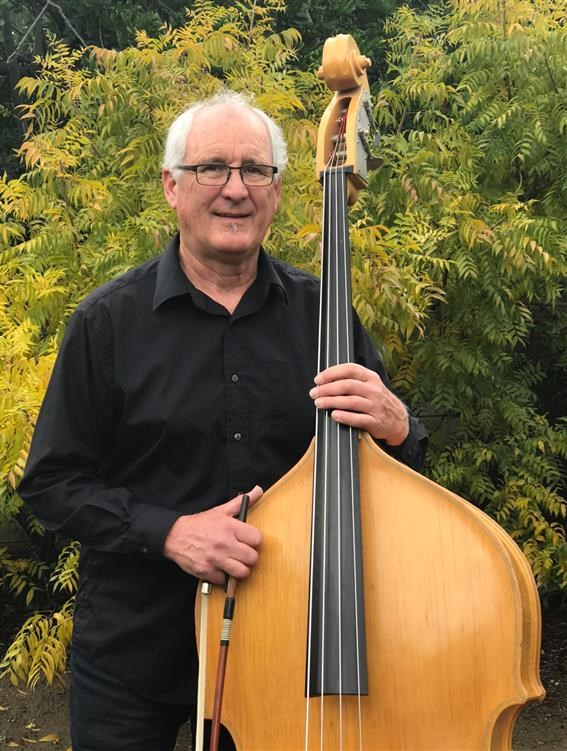 Robbie Davis began playing bass in junior high school.
He was very fortunate to take part in the extraordinary music programs at Bonita High School in La Verne, and North Texas State University.
He continues a long membership with the Claremont Symphony Orchestra and coaches the bass sections of Claremont High School and the Claremont Youth Symphony Orchestra.
Though he considers jazz to be his favorite style, he has played all styles of music professionally. Robbie's first student was one of his own sons, who decided to play bass in his junior high school orchestra.
Today, Robbie continues to enjoy helping young musicians achieve their goals.
---
Jocelyn Francis
Instrument: Cello
Master of Music, California State University, Fullerton
Bachelor of Music, Cello Performance, Brigham Young University-Idaho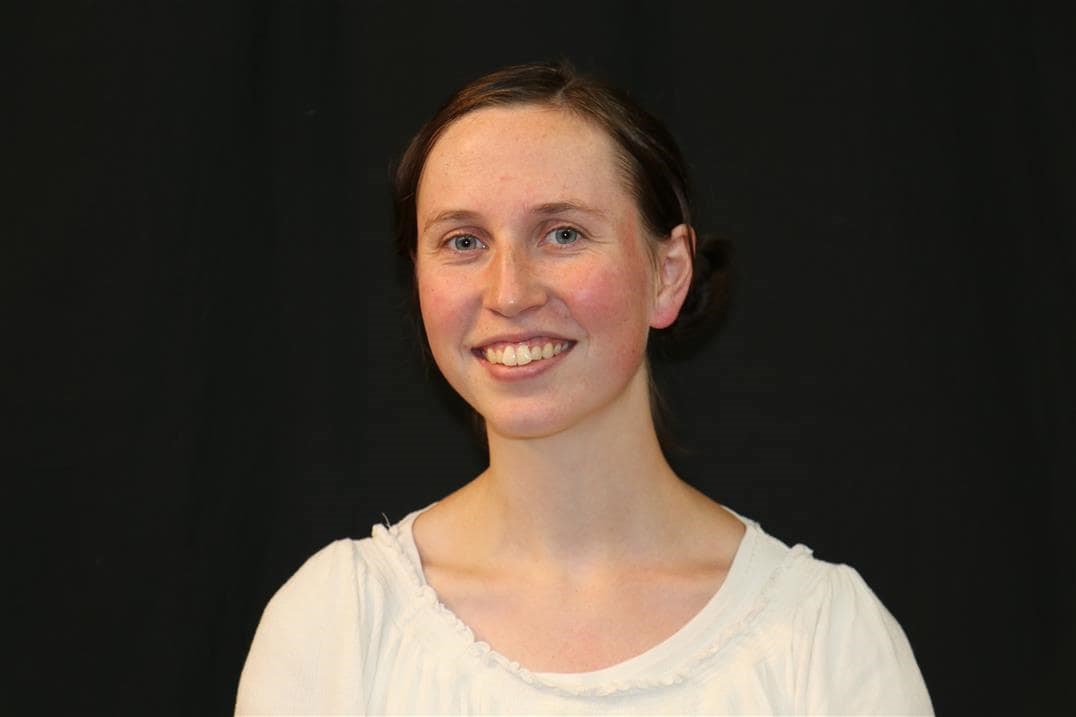 Jocelyn Francis started playing the cello when she was three, and music has been a big part of her life ever since. Being raised in a musical family, a love of music was instilled in her from a young age. She has seen the many benefits of her early exposure to music, and is a firm believer in the importance of music education for young children.
Jocelyn attended Brigham Young University-Idaho, where she earned her Bachelor of Music with an emphasis in cello performance. She then went on to earn her Master of Music from California State University, Fullerton. During the course of her studies, Jocelyn has devoted much of her time and energy to performing and teaching in her community.
She began teaching private lessons at the age of sixteen and has taught students of all ages and skill levels, in both group and private settings ever since. Jocelyn received her Suzuki Unit 1 and 2 training and has taught all of her students under the philosophy of Suzuki, which maintains that every child can learn, and that with support from loving parents and teachers, students can be taught to develop a beautiful heart through their musical journey.
Jocelyn currently lives with her husband, Tom, and five children, Carolyn, Tommy, Marvin, Sylvia, and DaNece in Upland, California. Aside from her musical pursuits, she enjoys attending her kids' baseball games and dance classes, spending time outdoors, reading books, and spending time with her husband.
---
Matthew Keating
Instrument:

Cello
Bachelor of Music, Cello Performance, California State University, Northridge
Staatliche Hochschule für Musik, Trossingen, Germany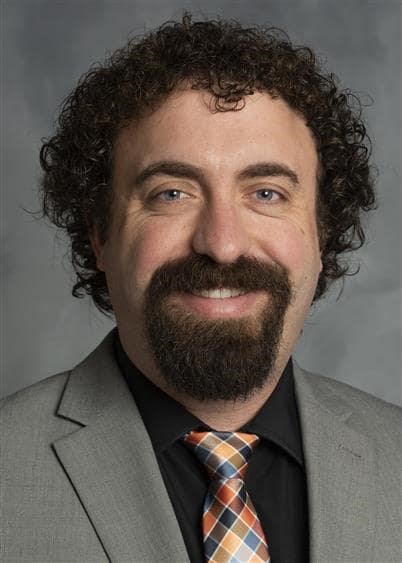 Matthew Keating earned his bachelor's degree in orchestral studies with an emphasis in cello performance from CSUN in 2007 and then attended the Staatliche Hochschule für Musik Trossingen in Germany, furthering education in orchestral conducting and cello performance.
Following graduation, Matthew was accepted as a part-time cellist in the Honolulu Symphony. Matthew also served as a full-time director of the orchestra program at the Punahou School in Honolulu, Hawaii, working with over 500 students in eight different orchestras. Performing with the Honolulu symphony, Matthew toured to the various Hawaiian Islands working with the community and bringing live orchestral performances to unique, non-traditional public venues.
During his time in Hawaii, Matthew also assisted in creating an elementary orchestra program in the local public school district, and worked as an adjunct professor at Hawaii Pacific University.
In the spring of 2011, Matthew and his wife Jessica welcomed Colette, their first daughter, and soon after decided to move back to California to raise a family. In 2015, they welcomed a daughter, Clara.
Matthew began teaching cello at the Claremont Community School of Music in 2012 and became the Executive Director at the school in 2013, where he continues to pursue his passion for music education with students of all ages and backgrounds, working to preserve the arts for future generations.
---
Sophie Paek
Instrument: Cello, Piano
Bachelor of Arts, Music, Honors & Biological Chemistry, Honors, Grinnell College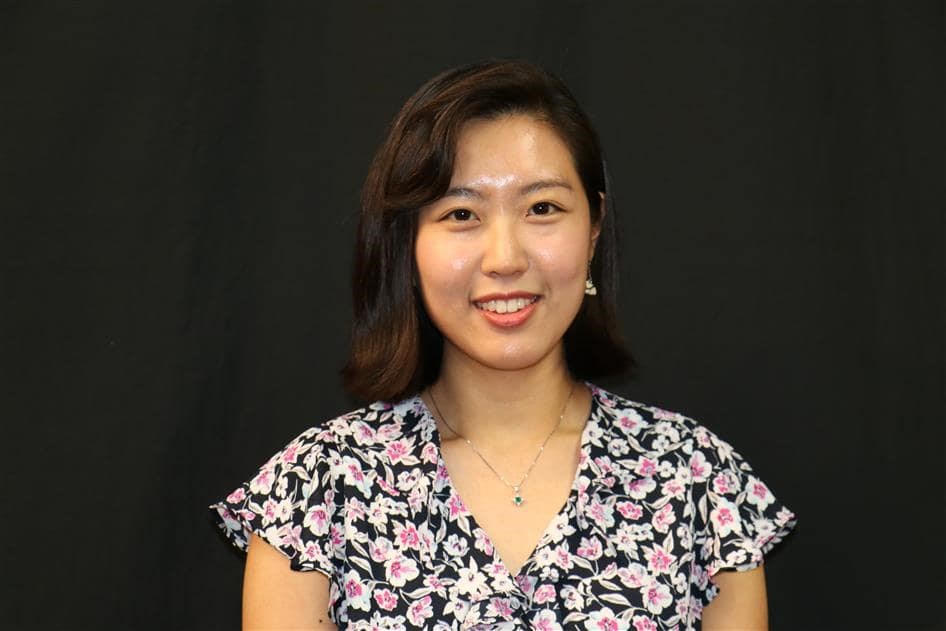 Sophie Paek holds a Bachelor of Arts degree in Music and Biological Chemistry from Grinnell College, and has over 18 years of musical experience performing, teaching, and directing music programs for youth.
Sophie began her musical studies at the age of four and is a proud alum of CCSM, where she extensively studied with Ana Maldonado. Since her student days, Sophie has been an active musician, both as a soloist and an ensemble player, performing in various orchestras and chamber ensembles both in and out of state. After deciding to pursue music as a career, she graduated with a B.A. in music at Grinnell College and extended her performance studies in Vienna, Austria under the tutelage of Josef Luitz.
In addition to performing, Sophie developed a passion for working with youth from a young age. Giving her first private lesson at the age of ten, she has been committed to sharing her love and joy of music through not only private lessons, but also group lessons, and youth orchestra programs in Southern California, Oregon and Iowa. She is the co-founder and president of KidsMusic, an after-school music program established to make music education more available and accessible to more students. Since then, she has worked with over 150 preschool-high school students. A passionate advocate for music education, Sophie has also served as an elected representative in the Music Student Educational Policy Committee at Grinnell College.
An enthusiastic and sincere teacher, Sophie seeks to further share the joy of music-learning and playing with all individuals.