Artemis Bedros, NCTM
Instrument:

Piano, Master Teacher
Doctor of Musical Arts, University of Maryland, College Park
Master of Music, University of North Carolina at Greensboro
Diploma from Ecole Normale de Music, Beirut, Lebanon
Bachelor of Arts, Piano Performance, Detroit Institute of Musical Arts
Diploma from Fountainbleau School of Music, Fountainebleau, France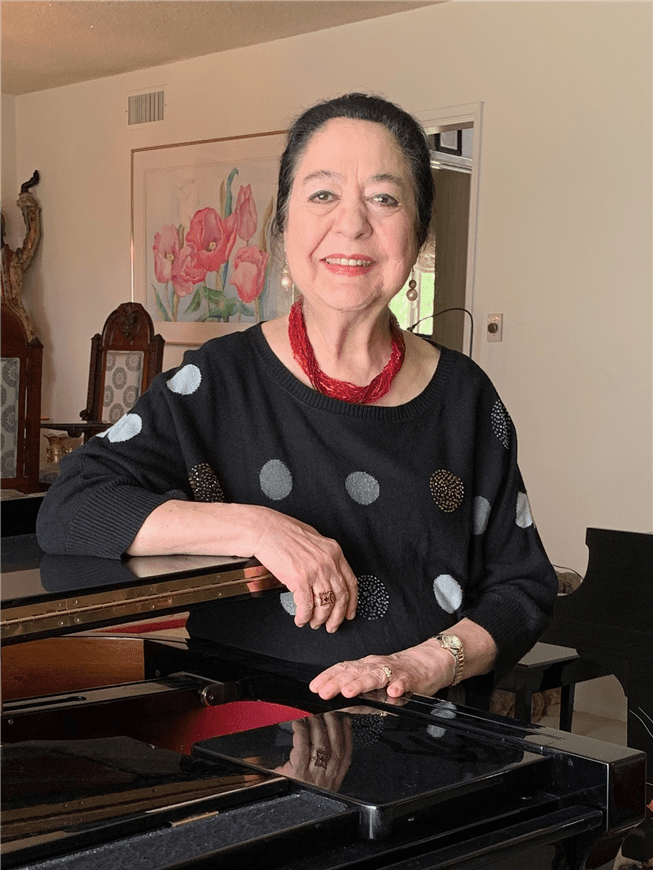 Artemis Belian Bedros (originally from the Middle East) began her musical studies at the age of eight as a scholarship student of Mme. Marie Rieu, the noted pianist and member of the Jury of National Conservatory of Paris. Since her 1981 debut at the Carnegie Recital Hall at the age of eleven, her performances in the U.S. and abroad have established her as a sensitive, brilliant, and exciting recitalist, chamber musician, and orchestral soloist. Jane Zitnick of the Fayettville Observer wrote, "The exceptionally talented pianist, Bedros, gave a performance of the Beethoven Emperor Concerto that was certainly a high point in the symphony's history."
Ms. Bedros holds a diploma from the Ecole Normale de Musique, Beirut, Lebanon; a Bachelor of Music in performance from the Detroit Institute of Musical Arts; and a diploma from Fontainbleau School of Music in Fontainbleau, France. She completed her graduate studies at various universities: the Juilliard School of Music, the University of North Carolina (MA), and the University of Maryland (DMA). She has worked with such nationally and internationally-distinguished musicians as Mieczyslaw Munz, Jean Cassadesus, George Kiorpes, Peter Schickele, Nadia Boulanger, and Dr. Stewart Gordon.
From 1980-83, as a visiting artist at the Robeson Technical College in Lumberton, North Carolina, Bedros gave over 100 concerts, lecture recitals, radio and television performances, and interviews throughout the state. In 1981, she gave her debut recital at Carnegie Recital Hall in New York.
Bedros is a Nationally Certified Teacher of Music and has been on faculty at the Detroit Institute of Musical Arts, the Robeson Technical College in Lumberton, North Carolina, the St. Andrews College in Laurinburg, North Carolina, and the University of North Carolina where she had a teaching fellowship. Since 1993, Bedros has taught at the Claremont Community School of Music.
Bedros is very active in community musical organizations, serving as President of Tuesday Musicale of Pasadena, the Armenian Allied Arts Association, USC Friends of Armenian Music, Music Teachers of California - Pomona Branch, State Vice President of Professional Music Teachers Association, and has held the position of Vice President in charge of Education for Master Classes International, and the Rachmaninoff International Piano Competition in Los Angeles.
Artemis Bedros is listed in various biographical publications including 'Who's Who among American and International Women' and 'Personalities of the Southern and International Who's Who in Music.'
---
Kate Correnti

Instruments:

Voice, Piano
Bachelor of Arts, Music, University of La Verne
Lyric Coloratura soprano Kate Correnti is an experienced performer, specializing in solo concert work and choral/ensemble work. As a member of the Los Angeles Children's Chorus for six years during her adolescence, Correnti has had the opportunity to perform in various projects with organizations such as the Los Angeles Philharmonic and the Los Angeles Opera. Professional highlights include small ensemble roles in LA Opera productions of Carmen and Britten's Prodigal Son, and in LA Phil productions of Bernstein's Mass, Alice in Wonderland, and the US premiere of Andrew Norman's Trip to the Moon. Kate has had the privilege of working with conductors Gustavo Dudamel, Grant Gershon, James Conolon, and John Williams, as well as director, Yuval Sharon. She can be heard singing with the Los Angeles Children's Chorus on the track "Dry Your Tears, Africa" on John Williams and Steven Spielberg: The Ultimate Collection. Since her time in LACC she has graduated summa cum laude from University of La Verne with a Bachelor of Arts in Music. Kate is currently working at the Claremont Community School of Music, teaching voice and piano in addition to working with LACC as a chorus assistant.
---
Patrick DeJardin
Instrument:

Piano
Bachelor of Music, Piano Performance & Music History, University of La Verne

Patrick DeJardin graduated from the University of La Verne, with a Bachelor of Music in Piano Performance and Music History. He studied under Grace Zhao Baugh and conducted research with Dr. Kathleen Lamkin. For his thesis, he studied the music of Frédéric Chopin and how his music was primarily exposed in the more intimate setting of Parisian Salons. Dealing with performance anxiety throughout his career, Patrick has explored many methods to help students become comfortable with their instrument in a performance setting. Patrick enjoys performing in smaller gatherings and frequently organizes salon-like concerts with other musicians and artists at his home.

As an educator, Patrick enjoys teaching students of all ages and exposing them to different kinds of music and art. He developed the piano program for LA Kids, which was designed to provide under-served children in Los Angeles with free interdisciplinary music and art classes. He focuses on encouraging students to achieve their highest potential, while also helping them to gain confidence with their instrument, both physically and mentally.

In his free time, Patrick enjoys trying different kinds of coffee, attending concerts, and studying the cello. Patrick is currently a cello student of Jean-Michel Fonteneau at The San Francisco Conservatory of Music. Students of Patrick have gone on to study at Azusa Pacific University and The Colburn School.
---
Dr. Barbara Durost
Instruments:

Piano, Voice, Master Teacher
Doctor of Musical Arts, Conducting, Claremont Graduate School
Master of Music, Piano Pedagogy, Catholic University of America
Bachelor of Music, Piano Performance, Anna Marie College
Barbara Durost studied with Robert Shaw, Donald Neuen, Michael Lamkin, Bela Bozormenyi-Nagy, Ney Salgado, and Maureen Egan. She was awarded the J. Merrill Knapp Fellowship from the American Handel Society in 1996, and in 1997 received a nomination into the International Who's Who in Music.
---
Francisca Escobar
Instrument:

Piano, Orff Schulwerk, MYC
Bachelor of Child Development and Music, California Polytechnic University, Pomona.

Frannie (Francisca) Escobar graduated from Cal Poly Pomona with a Bachelors in Early Childhood Studies and Music. She began studying piano at the age of 5, with a focus in classical studies. At age of 10, she began studying clarinet. She discovered her passion for teaching children while in college, and she has been teaching piano for 12 years.
Frannie is passionate about teaching children. She teaches all ages, and specializes in the younger age group. Her goal as a piano teacher is to allow each student to fall in love with the music that they are playing through learning and adapting the teaching style as they grow. The lessons consist of an interactive experience, where children playing piano, sing, and dance. In her spare time, she enjoys playing music with her son, and volunteering with the San Bernardino Sheriff Mountain Search and Rescue team.
---
Emma Gies
Instrument:

Violin, Piano, Voice
A.B. Master of Music, Contemporary Improvisation, The New England Conservatory
Bachelor of Arts, Music, Pitzer College

Emma Gies is a violinist, vocalist, and multi-instrumentalist specializing in improvisation and cross-cultural studies. She draws on the musical languages of Hindustani Gayaki-Ang, Gypsy/ Roma, Jazz, Classical, and American Roots music, giving her an extensive musical vocabulary and a unique sound. Her playing and singing have been described as "hauntingly gorgeous" - Zoe Madonna, The Boston Globe.
Some of her career highlights include: co-producing and scoring the #17 podcast in the history genre with over 20,000 listeners, Blood on Gold Mountain; recording What Is Done in Love, a solo album for violin and voice, which she performed at the Aratoi Museum of History and Art as part of an artist residency at New Zealand Pacific Studios; touring and performing with her band The Flower Pistils, winning finalists in the John Lennon Songwriting Competition; and receiving an Entrepreneurial Musicianship Grant, Spark Award, and Alumni award from The New England Conservatory to support her performance projects.
She is a passionate educator and strives to inspire each of her students to develop a love for music-making. She has taught hundreds of children and adults over the past 7 years and guest lectured at Skidmore College, Scripps College, and The New England Conservatory.
---
John Gilmour
Instrument:

Piano, Master Teacher
Master of Fine Arts, University of California, Irvine
Bachelor of Music, Temple University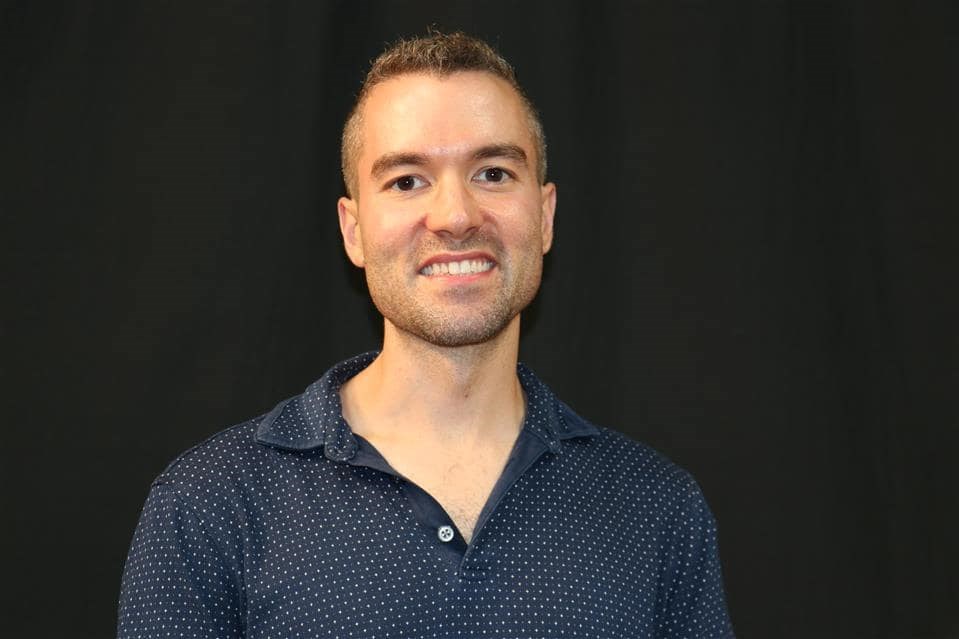 Pianist John Gilmour divides his time between performing, teaching, and coaching. For five years, he served on the accompanying staff at Scripps College, where he regularly performed alongside faculty and students and accompanied the choirs.
A dedicated educator, John has taught piano at CCSM since 2018. His holistic approach draws upon the study of somatic practices and the work of Dorothy Taubman to help students uncover free, embodied movement that ensures a lifetime of enjoyment at the piano. He holds a master's degree in collaborative piano from the University of California, Irvine, where he was a fellowship student of Nina Scolnik. John is a member of the Music Teacher's National Association and the Dalcroze Society of America. In addition to teaching at CCSM, he is on the piano faculty at the Colburn Community School of Performing Arts in downtown Los Angeles.
---
Brian Glenn
Instruments:

Piano, Clarinet, Saxophone
Bachelor of Arts in Music, California Polytechnic University, Pomona
Brian Glenn began teaching piano, clarinet and saxophone in the Upland-Claremont area over 30 years ago. He holds a Bachelor of Arts in Music from Cal Poly Pomona, where he studied clarinet with Linda Silva.
He is currently a member of the Pomona Valley Branch of the Music Teachers Association of California (MTAC), where he has served in numerous positions within the organization and is currently a member of the branch Board. Within MTAC, Brian participates in the Certificate of Merit study program, which allows students the option to enroll in yearly statewide evaluations containing Repertoire, Technique, Sight-Reading, Theory and Ear Training components. He is also an active participant in Pomona Valley Branch recitals and music competitions.
Brian is also a member of other local music organizations and is on the board of a local annual music competition. He enjoys teaching students of all ages and likes to incorporate elements of theory, technique sight-reading and ear training into his lessons: all of which he believes helps students to build a strong musical foundation while they work to improve their skills and develop an appreciation for music.
---
Caleb Grabowski
Instruments:

Piano, Jazz Piano
Bachelor of Music, Commercial Music: Instrumental Performance - Piano Emphasis, Azusa Pacific University

Caleb Grabowski is a jazz pianist, classical pianist, composer, arranger, producer, and multi-instrumentalist. A recent graduate from Azusa Pacific University in Commercial Piano Performance, he had the opportunity to study under current industry professionals, including Bill Cantos, Mari Falcone, and Michael Lee. Caleb is also a freelance musician, playing gigs around LA at restaurants, donor events, weddings, parties, and more.
Caleb also has a passion for teaching. Throughout high school and college, Caleb ran his own private studio, where he taught lessons to students ages 4-20. While he has primarily taught piano, he has also taught drum set, percussion, and guitar. He looks to meet students at their current experience levels, help them build up their musicianship, and increase their understanding of jazz theory, style, and history.
---
Tracy Grandy
Instrument: Piano
Master of Music, James Madison University, Harrisonburg, Virginia
Bachelor of Music, Piano Performance, California State University, Fullerton
Bachelor of Arts, Piano Pedagogy, California State University, Fullerton

Tracy Grandy served as a full-time faculty member for twenty years at The New School for Music Study in Kingston, New Jersey. The New School was founded in 1960 by Frances Clark and her associate, Louise Goss. The school has attained national recognition for providing innovative piano instruction and advanced teacher training. Ms. Grandy joined the faculty after completing a Master of Music degree at James Madison University in Harrisonburg, Virginia. She has worked with many of today's leading pedagogues, including Louise Goss, Marvin Blickenstaff, and Ted Cooper. During her tenure at The New School, Ms. Grandy also performed in a series of faculty recitals held throughout every school year. In 2010, she participated in a recital of French music at Carnegie Hall as a 50th celebration of the school's founding.
In addition to teaching, Ms. Grandy has worked as an accompanist. She has performed in over thirty musicals, including productions by The Blue Ridge Theatre Festival in Harrisonburg, Virginia. As an accompanist for students of In Dal Choi, former concertmaster of the Seoul Philharmonic in Korea and voice instructor at James Madison University, Ms. Grandy performed in competitions and recitals held by the National Association of Teachers of Singing. Ms. Grandy has participated in various chamber music ensembles. She has accompanied university and church choirs in California, Virginia, and New Jersey. Over the past two decades, Ms. Grandy has also performed classical repertoire as well as Contemporary Christian music for worship services at several Presbyterian churches. She hopes to continue her work as an accompanist. She enjoys playing in different venues and looks forward to working with the many talented musicians who reside in the Claremont area.
---
Carol Hendrixson
Instrument:

Piano
Bachelor of Arts, Scripps College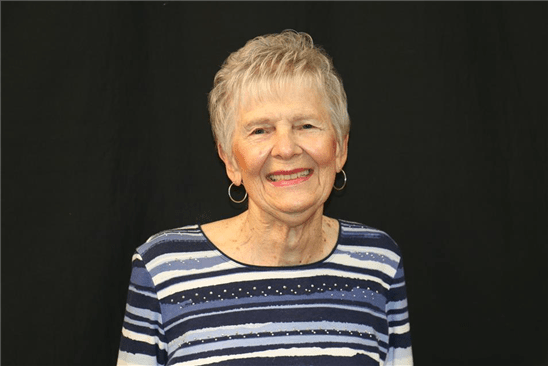 Carol Hendrixson studied piano with Clara Ingham, Lee Pattison, and Robert Turner. She completed training in collaborative arts with Jascha Veissi and Cesare Pascarella. Hendrixson served as both accompanist and piano instructor at California Institute of the Arts.
She completed Suzuki training in the United States through work with Harlow Mills, Constance Starr, Beverly Tucker-Fest and Mary Craig Powell. Hendrixson observed lessons in Japan and the U.S. with Haruka Kataoka. She experienced Dr. Suzuki's teaching style while accompanying an American violin student tour group in Japan.
Hendrixson keeps growing in her teaching by attending the National Suzuki Teachers Conference. Master Teacher Clinicians sharpen our musical perception through demonstration teaching.
Hendrixson has been a member of the CCSM faculty for over 40 years.
---
Jennie Jung
Instruments:

Piano, Master Teacher
Doctor of Musical Arts, Piano Performance, The Juilliard School
Master of Music, A.D., Piano Performance, Yale University
Bachelor of Music, Piano Performance, University of Toronto
---
Wendy Kikkert
Instruments:

Piano, Voice, Master Teacher
Master of Music, California State University, Long Beach

Bachelor of Music, Wellesley College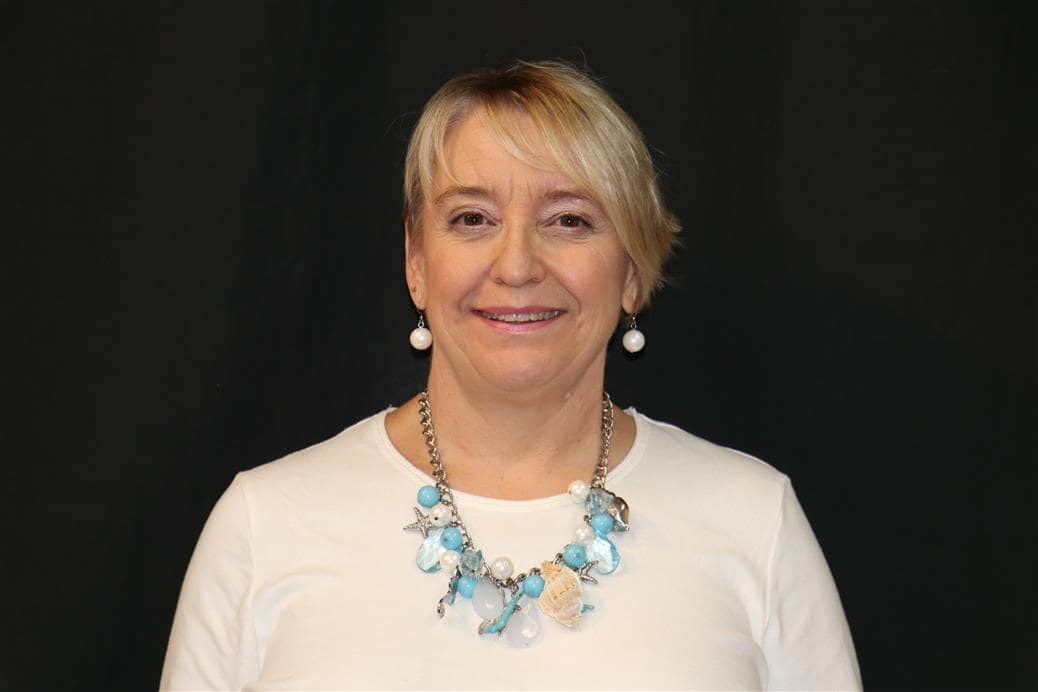 Wendy Kikkert holds a Bachelor of Music degree with an emphasis in piano from Wellesley College, and a Master of Music in vocal performance from CSU Long Beach. She has over ten years of experience teaching private piano and voice, as well as directing choirs. She enjoys teaching students of all ages.
Kikkert has sung professionally with Los Angeles Opera, Opera Pacific, Long Beach Opera, Pacific Chorale and the John Alexander Singers. She has performed leading roles with local opera companies and musical theater showcases. She was the founding member and president of the Intimate Opera Company, producing fully-staged productions for 14 years. She is currently a member of the Gary Bonner Singers.
In her teaching, Kikkert focuses on the strengths and interests of each student, giving individualized instruction. She seeks to give students a foundation for a lifetime of musical enjoyment.
---
Alice Lee
Instruments:

Violin, Piano
Master of Music, Violin Performance, Roosevelt University
Bachelor of Music, Violin Performance, California State University, Long Beach

Alice Lee began playing the violin at the age of ten and then began her piano studies the following year at the age of eleven. A few years later, she was invited to perform at Valley Public Radio for piano and violin. She has completed Certificate of Merit and was the winner of the Romantic Festival in 2014 for piano. She has participated in the Southern California Junior Bach Festival as well.
Ms. Lee was concertmaster of the Bakersfield Youth Symphony Orchestra. She also won the concerto competition performing Lalo's Symphonie Espagnole under the baton of Maestro Maxim Eshkenazy. She has participated in the CODA All-State Orchestra where she was assistant principal second. Ms. Lee was given the opportunity to perform for Mayor Karen Goh before she became the 26th Mayor of Bakersfield. During her high school years, she was generously given a violin by the local attorney, Mr. Milton Younger. With the support from Mr. Younger and her private violin teacher Mrs. Rebecca Brooks, she was able to continue her passion for music.
Ms. Lee received her bachelor's degree in violin performance at California State University, Long Beach where she studied with Professor Henry Gronnier, the head chair of Colburn Academy. She was concertmaster of the Bob Cole Symphony Orchestra under the baton of Dr. Johannes Muller Stosch. She was also in the University String Quartet under the direction of Dr. Moni Simeonov. The USQ performed in the world premiere of Matthew Lyon Hazzard's The Ocean Between Us with the CSULB Bob Cole Chamber Choir. During the same year, Ms. Lee won a position in the second violin section with the American Youth Symphony Orchestra. She then received her master's degree at Roosevelt University studying with the world-renowned violin professor, Mrs. Almita Vamos.
Ms. Lee has participated in masterclasses with Joan Kwuon, Dennis Kim, Neil Varon, the Avalon String Quartet and the Argus Quartet. Additionally, she has attended Montecito International Music Festival and PRISMA Festival.
Her students have won concerto competitions, principal/concertmaster positions in local orchestras, participated in state orchestras, and have completed Certificate of Merit. Ms. Lee is a firm believer that it is never too late to start if one is passionate and dedicated.
Alice Lee currently plays the 1954 Carl Becker and Son, generously on loan to her from the Colburn Foundation.
---
Marna Makau
Instruments:

Piano, Organ
Graduate work at Claremont Graduate School, Columbia Teachers College, UC Santa Cruz and UC Riverside
Bachelor of Arts, University of La Verne
Recreational Music Making for Adults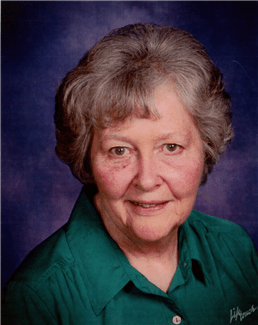 Marna Makau taught at Machakos Teachers' College in Kenya for nine years, where she was head of the education department. She studied at a teachers' college in Germany for one year and has certification to teach English as a Second Language in California. She also retains a California Teaching Credential to teach through 8th grade. Ms. Makau was also an organist in several churches over a period of about ten years.
Her traditional piano study was with Ralph Travis and Nora Teichmann (Padgogische Hochschule, Gottingen, Germany). She completed Suzuki training through volume 3 with Harlow Mills, Carol Hendrixson and Bruce Anderson. Makau studied the pipe organ with Ralph Travis and Doctor Blanchard. Makau holds certifications in level-one Orff-Schulwerk approach, Multiple Intelligences and Digital Keyboard Ensemble teaching. She taught in the Ontario/Ontario-Montclair School District from 1962-64 and 1967-2002. She was a first-grade teacher and music specialist at Buena Vista Arts Integrated School. In 1998, Makau earned Teacher of the Year in San Bernardino County, and was a teacher mentor.
Teaching Philosophy: "I feel that the Suzuki method (mother tongue approach) is an exemplary way to teach, but that age-appropriate theory and pre-reading are also a necessary part of early instruction for keyboard instrument playing. I therefore take the best of both the Suzuki and traditional methods and integrate them in my teaching. I believe in life-long learning and have gained many insights from observing master piano teachers and attending music conferences. Since piano students often feel isolated from their peers who play in bands or orchestras, I like to give them the opportunity to play in ensembles to discover the joy of shared music-making. Finally, I truly believe that music has the capacity to enrich one's life, contribute to wellness, and nurture a beautiful heart that binds us together as fellow human beings."
---
Olga Meisel
Instruments:

Violin, Piano
Bachelor of Music Arts, Performance, Togliatti College of Music, Russia
Diploma of Togliatti School of Music, Russia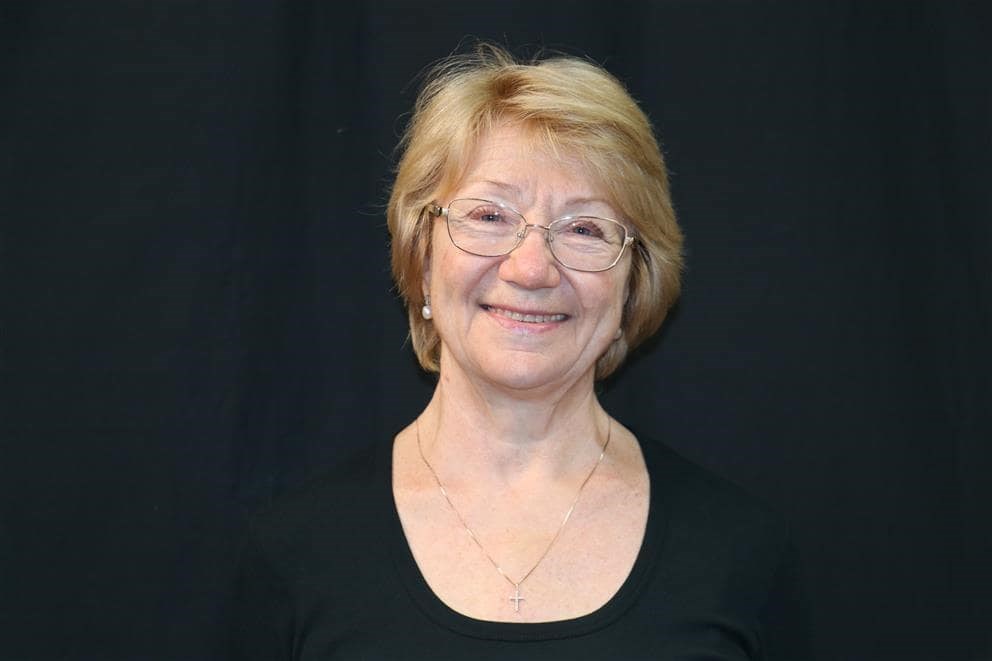 Olga Meisel started her musical pursuit at the age of seven on violin and piano. She has been a violin teacher for 37 years to students of all ages and was nominated as Teacher of the Year, Togliatti, Russia in 1999. She gives local music-school masterclasses. Her students have won city, regional and country competitions in Russia, and she has had many students go on to professional careers in music over the years.
Meisel has participated in a seminar with Larisa Mageramova, Professor of Conservatory (Tasckent); trained with Sergei Kravchenko, Professor of Conservatory (Moscow); and participated in a masterclass with Eduard Grach, Professor of Conservatory (Moscow).
Olga Meisel has played throughout Russia with the Togliatti Philharmonic Orchestra, Togliatti Chamber Orchestra, and the Samara Ballet Orchestra. After relocating to the United States, she became an associate concert meister of the Claremont Symphony Orchestra and has performed as a soloist with Robert Sage, Director of Music Claremont Symphony Orchestra, for a variety of events.
---
Sophie Paek
Instrument:

Cello, Piano
Bachelor of Arts, Music, Honors & Biological Chemistry, Honors, Grinnell College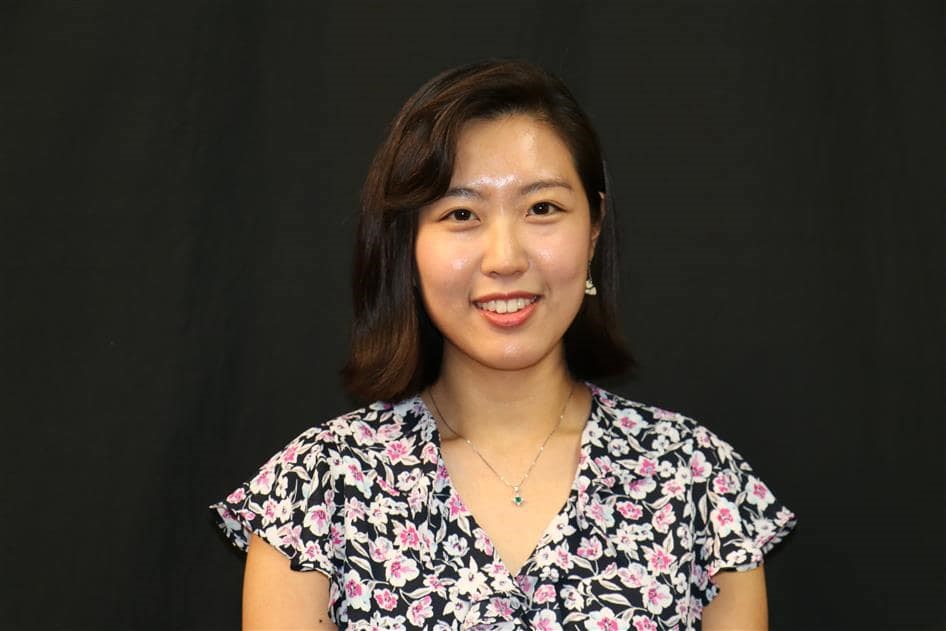 Sophie Paek holds a Bachelor of Arts degree in Music and Biological Chemistry from Grinnell College, and has over 18 years of musical experience performing, teaching, and directing music programs for youth.
Sophie began her musical studies at the age of four and is a proud alum of CCSM, where she extensively studied with Ana Maldonado. Since her student days, Sophie has been an active musician, both as a soloist and an ensemble player, performing in various orchestras and chamber ensembles both in and out of state. After deciding to pursue music as a career, she graduated with a B.A. in music at Grinnell College and extended her performance studies in Vienna, Austria under the tutelage of Josef Luitz.
In addition to performing, Sophie developed a passion for working with youth from a young age. Giving her first private lesson at the age of ten, she has been committed to sharing her love and joy of music through not only private lessons, but also group lessons, and youth orchestra programs in Southern California, Oregon and Iowa. She is the co-founder and president of KidsMusic, an after-school music program established to make music education more available and accessible to more students. Since then, she has worked with over 150 preschool-high school students. A passionate advocate for music education, Sophie has also served as an elected representative in the Music Student Educational Policy Committee at Grinnell College.
An enthusiastic and sincere teacher, Sophie seeks to further share the joy of music-learning and playing with all individuals.
---
Dr. Jane Park
Instrument:

Piano, Master Teacher
Doctor of Musical Arts, Piano Performance, University of Southern California, Thornton School of Music
Master of Music, Piano Performance, Cleveland Institute of Music
Bachelor of Music, Piano Performance, Eastman School of Music
Jane Park is an active pianist and educator. She received a Bachelor of Music in piano performance at the Eastman School of Music under the tutelage of pianist Barry Snyder. She then had the privilege to study with Dr. Daniel Shapiro at the Cleveland Institute of Music, where she received a Master of Music in piano performance. Finally, she spent some time at the Johns Hopkins Peabody Institute of Music to study with Marian Hahn before moving back to California to study with pianist Antoinette Perry at the University of Southern California, Thornton School of Music. At USC, she received her Doctor of Musical Arts degree in piano performance along with minors in music education, piano pedagogy and music technology.
A passionate and highly dedicated music educator, Dr. Park continues to pursue various research interests. Among her research, she has written papers on common injuries and prevention in pianists, motivation in young piano students, as well as a literature review on the benefits of music therapy in children with autism. She also wrote a research paper on effective strategies on improving sight-reading skills in young beginning piano students, which was published in the peer-reviewed journal, CAPMT Connect.
Dr. Park currently serves on the board of the MTAC Pomona Valley branch as well as multiple competition committees. She also maintains a successful private studio where students enjoy learning all aspects of music, as well as being prize-winners in various competitions.
---
Daniel Parks
Instruments:

Organ, Piano
(In progress) Doctor of Musical Arts, Organ Performance, University of Southern California
Master of Music, Organ Performance, Cleveland Institute of Music
Graduate Certificate, Organ Performance, University of Southern California
Bachelor of Arts, Physics, Case Western Reserve University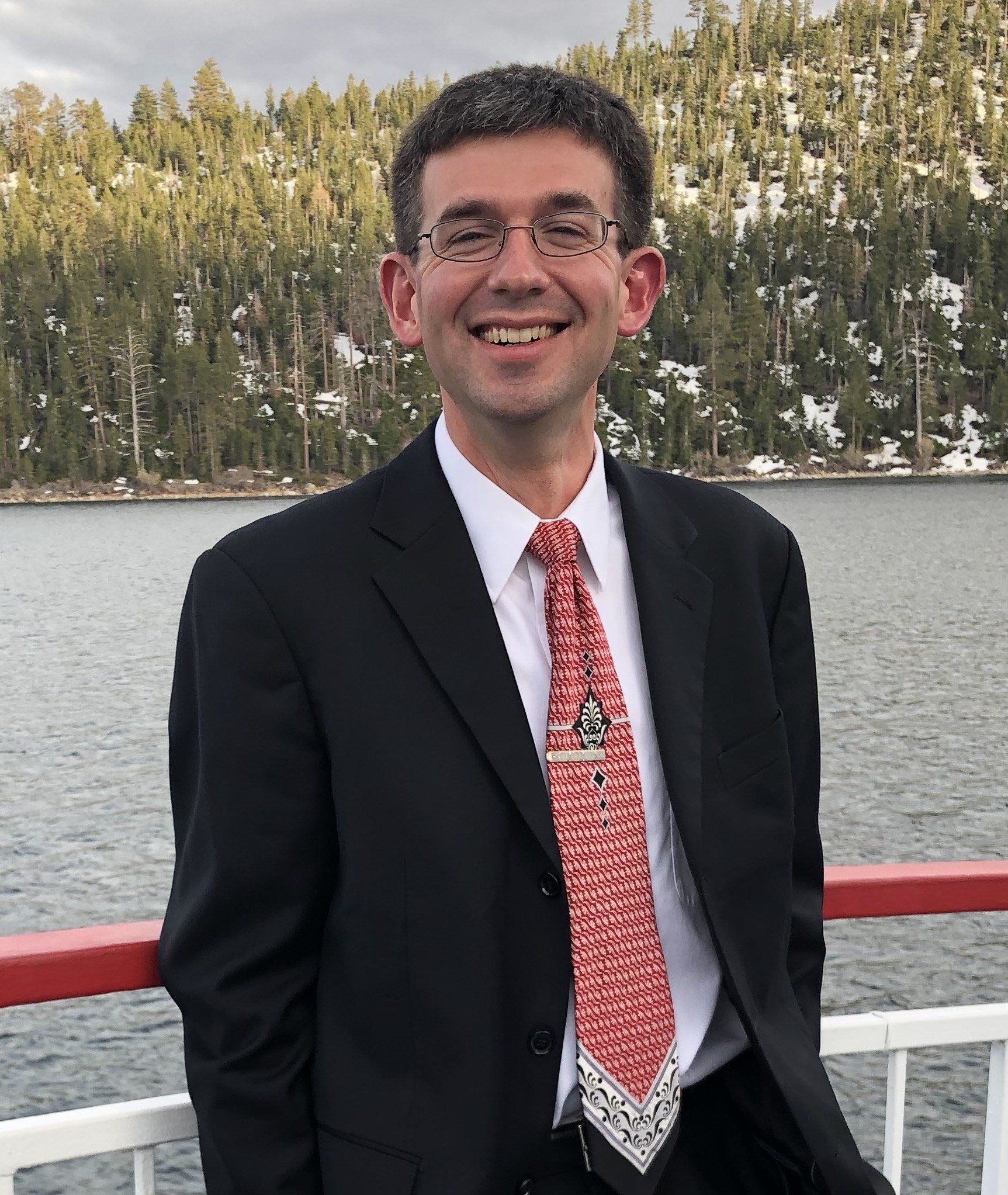 Dan Parks is a graduate student at the University of Southern California, where he is pursuing a doctor of musical arts degree (DMA) in pipe organ performance, with minor fields in orchestral and choral conducting. In 2021, he researched and presented a lecture recital on German organ music from the Classical era. Dan received a master's degree in pipe organ performance from the Cleveland Institute of Music. While attending the Cleveland Institute of Music, Dan received special honors for outstanding achievement by an organ major. He also holds a bachelor's degree in physics from Case Western Reserve University. In his free time, Dan volunteers at a railroad museum where he works to restore and operate historic steam locomotives. He also enjoys going on hikes and road trips.
---
Dr. Maria Perez
Instrument:

Piano, Master Teacher
Doctor of Musical Arts, University of Washington, Seattle
Master of Music, University of Washington, Seattle
Bachelor of Music, Piano Performance, Eastman School of Music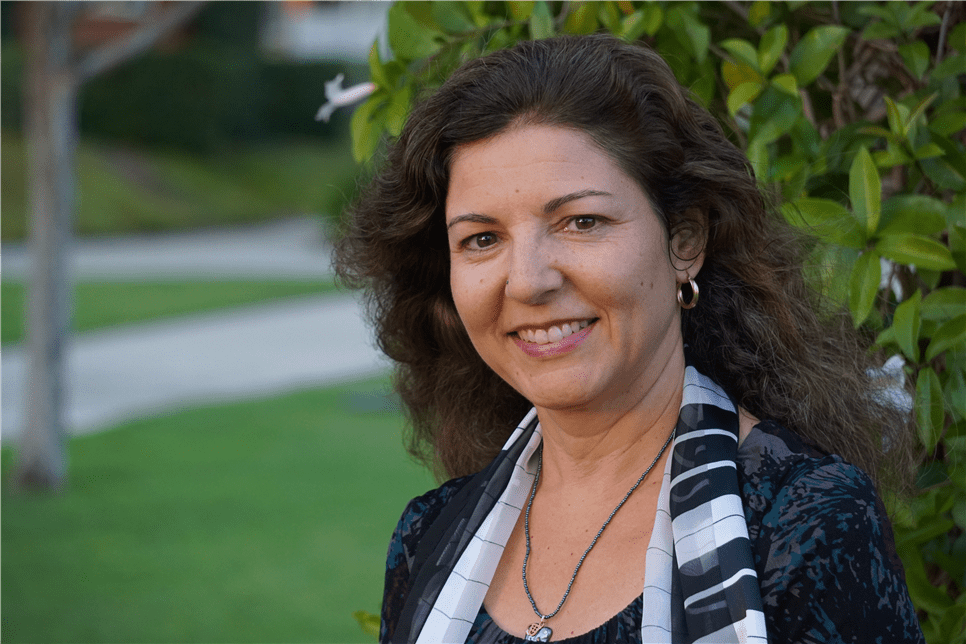 Pianist Maria Perez was born in San Juan, Puerto Rico, where she received her early musical training. Dr. Perez earned a Bachelor of Music degree in piano performance, with distinction, from the Eastman School of Music in Rochester, New York, and both Master and Doctor of Musical Arts degrees from the University of Washington in Seattle. Her doctoral dissertation was on American pianist/composer Louis Moreau Gottschalk and his Caribbean-based compositions.
As a soloist, Dr. Perez has performed numerous recitals and a diverse repertoire of concerti. Her debut with the Orquesta Sinfonica de Puerto Rico was received with critical acclaim for her "captivating" and "bold" performances of Mendelssohn's Concerto in G minor and Gottschalk's Grande Tarantelle. Other orchestral solo appearances include the Claremont Symphony Orchestra, Puerto Rico Conservatory Orchestra, Beach Cities Symphony, Pomona Concert Ensemble, Rancho Belago Symphony, Laguna Woods Symphony and the Hour of Power Orchestra of the Crystal Cathedral.
She has been a featured musical guest in several television programs and live radio talk shows. As a collaborative musician, Dr. Perez's work has included performances with Martin Chalifour, Concertmaster of the LA Philharmonic; Lev Polyakin, Assistant Concertmaster of the Cleveland Orchestra; Tenor Daniel Rodriguez; Irish tenor Ronan Tynan; sopranos Ursula Kleinecke and Hayley Westenra; arranger Tom Scott; film composer John Debney; and world-renowned Chinese Erhu player Ma Xioahui.
Dr. Perez is a member of MTAC and has been on the faculty of the Claremont Community School of Music since 1993.
---
Christine Rhodes
Instrument:

Piano
Bachelor of Arts, Music Education, University of California Los Angeles
Member of Music Teachers Association of California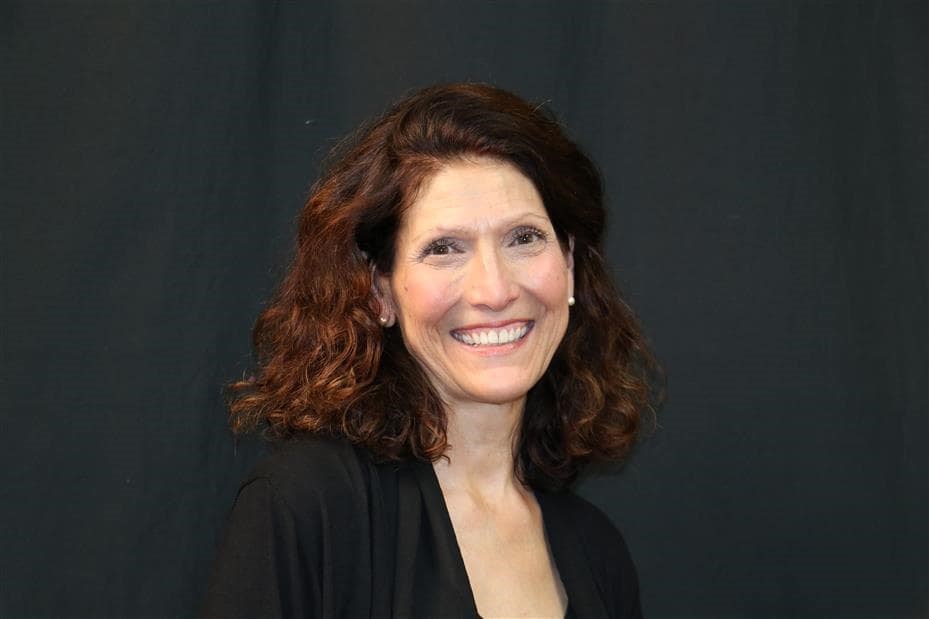 Christine Rhodes is proud to have served on-faculty at the Claremont Community School of Music since 1987. She has taught private studio piano lessons since 1978, when she began her music education journey at UCLA. She has taught all ages and styles and focuses on concepts of theory and sight reading. Her goal for each student is for them to enjoy and love all styles of music for themselves.
Rhodes has the pleasure of being the accompanist for the El Roble and Claremont High School choirs.
---
Irina Scolinos
Instrument:

Piano
Bachelor of Music, Musical Pedagogy, Pedagogical College, Musical Pedagogical University, Moscow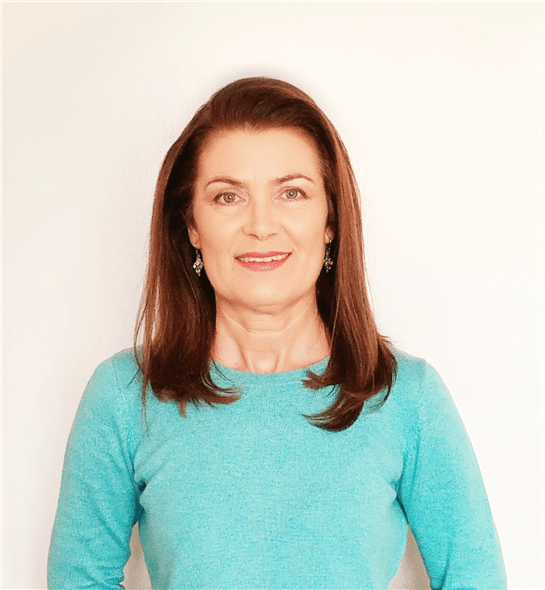 Irina joined the faculty at the Claremont Community School of Music in 1996, where she has been working with students of all ages. Irina is a member of the Music Teacher's Association of California (MTAC), a professional organization dedicated to the pursuit of excellence in music education. She is also certified in the "Every Child Can!" method from the Southern California Suzuki Institute, a program that strives to make music learning accessible to all children by teaching them to first play by ear. Moreover, Irina completed the Robert Pace Keyboard Method for preschool and adult beginners with Dr. Marsha Wolfersburger, focusing on big-picture concepts, mastery through creative practice, and more.
Irina believes that every student, regardless of age and ability, has the capability to learn music and reach their goals. She strives to give each student and individualized approach and help them enjoy learning music at their own pace, targeting weaker areas to improve overall performance.
---
Jeffrey Sweede
Instrument:

Jazz Piano
Bachelor of Business Administration - Emphases in Finance, Real Estate, & Law; Minor in Music, Cal Poly Pomona

Jeffrey Masaru Sweede started playing and performing on the piano at age five. He has studied with Marna Makau and Artemis Bedros, and has participated and placed 1st in the Impressionistic/Contemporary Festival, MTAC Pomona Valley Branch Romantic Festival, Division VI Torrance Piano Festival Grand Prix, and The Walker Competition.
At age 15, Jeffrey found a true passion for jazz music. He studied with Brian McNair at Alta Loma High School and went on to compete in the Reno Jazz Festival. He was awarded 1st place with his trio and also the award of Outstanding High School Rhythm Section Performer. Jeffrey has performed at numerous venues in Southern California with his trio, the Exit 9 Trio. Jeffrey also participated in the Cal Poly Pomona Philharmonic Concerto Competition and received a merit-based scholarship after placing 1st in 2019.
Jeffrey's true passion is spreading the word of jazz music through the piano. His vision is to work on students' creativity, historical understanding, and performance techniques.
---
Tatiana Thibodeaux
Instrument:

Piano, Master Teacher
Doctor of Musical Arts, Piano Performance, Claremont Graduate University
Master of Music, Piano Performance, Juilliard School of Music

Born in Russia, Tatiana Thibodeaux came to the United States to participate in a Music Festival and has remained in the USA ever since. She has gained critical acclaim in Russia and across several continents: Asia, Europe, South America, and North America. She is a winner of the Young Artist National Piano Competition (Russia), Liszt International Piano Competition (Germany), Association Musicale Mérignac Aquitaine (France), and PTNA Piano Competition for Promising Artists (Japan).
Nationally and internationally, Thibodeaux has performed as a guest soloist. She has appeared as a concerto soloist with Lyric Orchestra, St. Petersburg Symphony Orchestra, Ekaterinburg Symphony Orchestra, National Symphony Orchestra of Ecuador, Budapest Philharmonic Orchestra, National Orchestra of Catalonia, Chiba Symphony Orchestra, and others.
Thibodeaux holds degrees from Saint Petersburg Conservatory, Julliard School of Music, and the Claremont Graduate University, where she was a Graduate Council Fellow. She is currently on-faculty at Scripps College in the music department. Thibodeaux has also served on the faculties of St. Petersburg Conservatory, Xiamen University, and Universidad de los Hemispherios.
Both the National Endowment of the Arts and California Meet the Composer Series have awarded Thibodeaux performance and teaching grants. From 2012-2014, Thibodeaux was honored as a Fullbright Scholar in Music and American Studies at Ural State Pedagogical University, Russia and at Astany State Conservatory, Kazakhstan.
Thibodeaux has appeared as a guest faculty artist at UC Santa Barbara; the San Francisco Conservatory; the Classical Music Festival in Ekaterinburg, Russia; the Liszt Academy in Hungary; Hochschule für Musik Franz Liszt in Germany; and Xiamen University in China.
---
Gary Tole
Instrument:

Trombone, Euphonium, Tuba, Piano
Bachelor of Arts, Duquesne University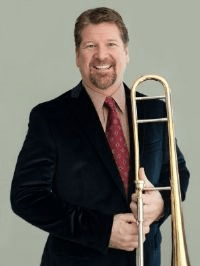 Gary Tole was born and raised in Pittsburgh, PA. After attending Duquesne University, Gary traveled on the road for four years playing first trombone with the Glenn Miller Orchestra directed by Jimmy Henderson. In 1978, he made his permanent residency in Southern California. Shortly after arriving in Los Angeles, Gary was hired to play first trombone with the Harry James Orchestra and performed on Harry's last recording. Another great opportunity opened, and Gary was now performing with the Les Brown Band of Renown, meanwhile recording television shows with legendary entertainer Bob Hope. Onstage and while recording, Gary's smooth but dynamic style placed him in constant demand with such stars as Ray Charles, Frank Sinatra, Ella Fitzgerald, Sarah Vaughn, Rosemary Clooney, Johnny Mathis, Bernadette Peters, Kenny Rogers, Rita Moreno, Melissa Manchester, James Ingram, Peter Cetera, and Phil Collins. He has been seen and heard on numerous television programs backing great performers such as Diana Ross, Sammy Davis, Pia Zadora, Sheena Easton, Peabo Bryson, the Pointer Sisters, and many more. Gary has also spent numerous hours in the recording studios doing record sessions, TV film, jingles, and major motion picture soundtracks.
Gary has had a long and illustrious career in the big band world, including performances with the orchestras of Jimmy Dorsey, Tommy Dorsey, Ray McKinley, Tex Beneke, Stan Kenton, Ray Anthony, Benny Goodman, Xavier Cugat, Woody Herman, Louis Bellson, Bill Holman, Bob Florence, Buddy Childers and many more.
In addition to trombone, Gary also plays bass trombone and euphonium. As an active clinician for Yamaha, Gary participates in music education programs as a judge for jazz festivals, band and orchestra festivals, and private teaching of the low brass instruments. He has traveled throughout the country conducting various clinics.
Having a sharp eye for perfection, in 1984 Gary started his own entertainment production company, Gary Tole Music Productions, Inc. He has accomplished what seems economically and socially impossible in the new century also: his own sixteen-piece ensemble, Legends of Swing, has become one of the world's most sought-after Big Bands, in heavy demand nationally and internationally for its white-hot tributes to icons like Glenn Miller, Stan Kenton, The Dorsey Brothers and Benny Goodman. In 2007, Legends of Swing released its second recording, the multiple-Grammy-nominated "One Kettle For Count" (Summit), falling under award categories of Best Large Jazz Ensemble Album, Best Instrumental Composition, and Best Instrumental Arrangement Accompanying Vocalist(s).
Being known and recognized for his accomplishments and high standards, from January to December 2011, Gary was the leader and director of the world-famous Glenn Miller Orchestra.
Presently, Gary is producing many internationally-acclaimed artists. He is well-established in this arena and recognized for his outstanding production work, which has all been recorded, mixed and mastered at Capitol Records in Hollywood, California. His latest production is a gospel album My Angel with a 43-piece orchestra.
---
Svetlana Woloschuk
Instrument:

Piano
Bachelor of Music, Music College n. M. Lusenko. Poltava, Ukraine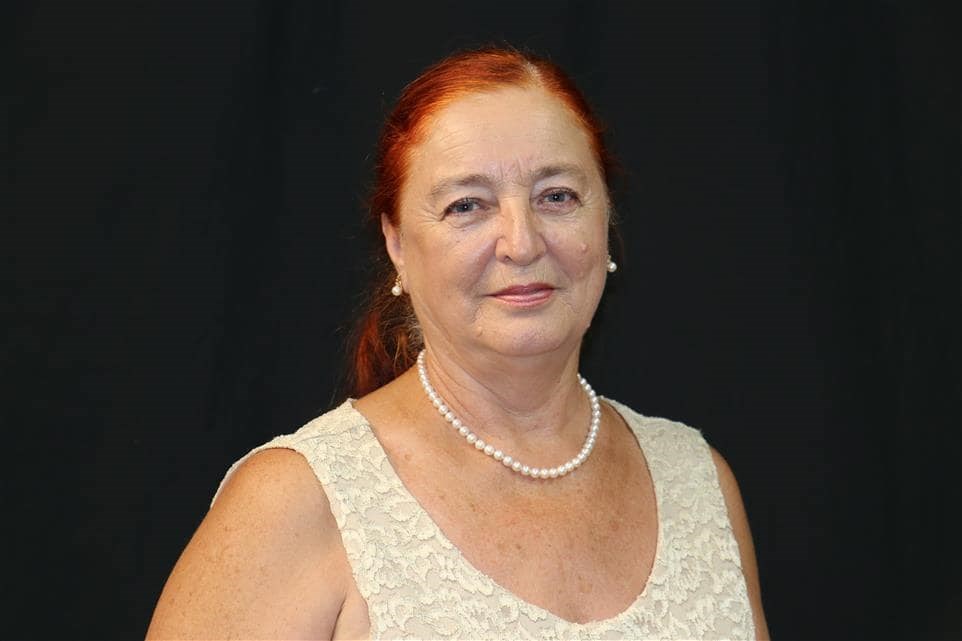 Svetlana Woloschuk is a professional pianist and piano teacher. She studied music pedagogy, music theory & harmony, and music history & literature. Svetlana was a student of Professor Elena Natalevich at Odessa Conservatory and Lubov Drobitko at Kyev Conservatory. She and her students performed in annual concerts presented by Poltava region. She has received various achievement awards for teaching piano in Ukraine.
Since the year 2000, CCSM students in Svetlana's studio have participated in the Junior Music Festival under NFMC (National Federation of Music Clubs).
Svetlana is a member of MTAC - Music Teachers Association of California. As a member of the Temecula Valley Branch of MTAC, she prepares students to receive the Certificate of Merit. The exam includes knowledge of theory, technique, music literature and performing classical and contemporary music from Levels 1-10. Her students have received Branch Honors and medals and have also participated in the Honor Branch Recital.
---
Ruisha Zhang
Instrument:

Piano, Master Teacher
Master of Music, Piano Performance and Piano Pedagogy, Westminster Choir College of Rider University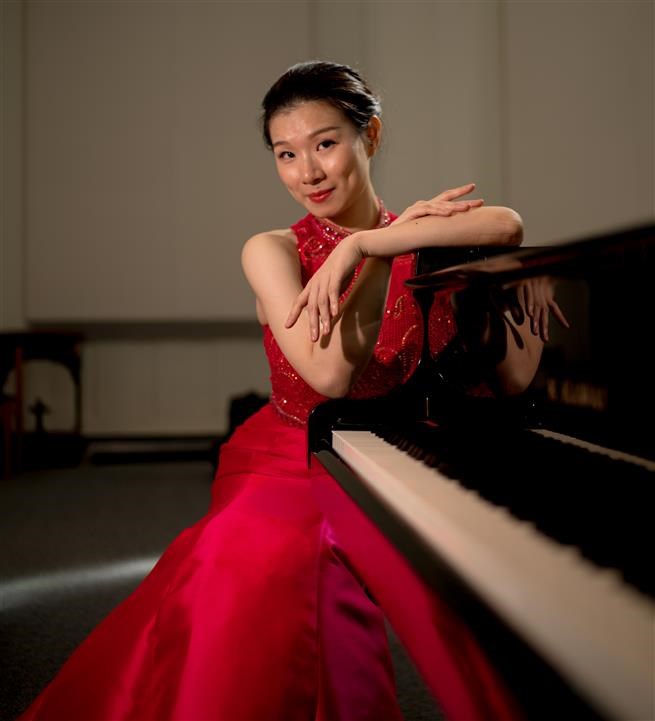 Ruisha Zhang has been active as a concert pianist and experiential piano teacher. She frequently participates in solo and chamber concerts internationally, including venues in North America and China.
She has studied piano pedagogy extensively and has set her students a high standard of performance skills as well as musicality. Ms. Zhang is currently studying her doctoral degree in piano performance at the Claremont Graduate University. She earned her master's degree in piano pedagogy and performance at Westminster Choir College in NJ.
Ms. Zhang is a registered Suzuki teacher, a member of Dalcroze Society of America, and a member of MTNA (Music Teachers National Association).